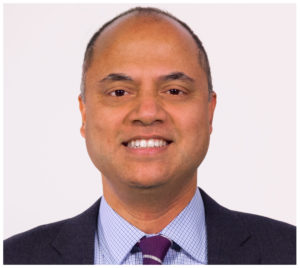 Sayee Srinivasan has been named chief economist and head of research for the American Bankers Association.
He will manage a professional staff of  economists, data scientists and analysts; he will also provide strategic direction for industry surveys and benchmarking studies.
Srinivasan comes to ABA from the U.S. Commodity Futures Trading Commission, where he most recently served as deputy director of risk surveillance for the CFTC's Division of Clearing and Risk. Previously, he was senior economic advisor to the chairman and was chief CFTC economist from 2013-2017.
Prior to his time at the CFTC, Srinivasan worked in product and market development roles for securities and derivatives exchanges in the United States and in India.
Srinivasan has a Ph.D and a Master of Science in Economics from the University of Texas at Austin. He also holds a Master of Management Studies in Finance and a Bachelor of Commerce in Accounting from the University of Bombay, India.
"Sayee brings an impressive mix of government service, academic training and private-sector experience that will serve him well in this critically important role," said Rob Nichols, ABA president and CEO. "His deep understanding of policy issues and his range of experience in both the public and private sectors will be an asset as ABA continues to expand its economic and research portfolio."