Abhishek Veeraghanta is founder and CEO of Pidgin, a new payment platform fintech. BankBeat talked to Veeraghanta about what community banks are looking for in this arena.
The marketplace for payments systems has gotten pretty crowded. What sets newer services apart?
Abhishek Veeraghanta: Having access to funds in real-time is more important than ever. Community bankers recognize this, and many are actively planning their faster payment strategies to keep up with customer expectations. Innovation in payments is speeding up, especially as the Federal Reserve prepares to launch its FedNow Service this year, which will further drive the adoption of faster payments.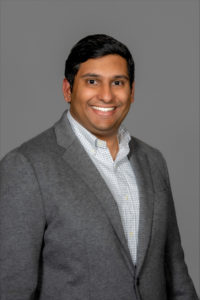 Flexible payment technologies should support different payment routes. One payment rail is unlikely to satisfy everyone's needs, and banks must factor in more than just speed. Selecting a hub that supports multiple payment rails allows payments to be routed according to speed, cost and network. A flexible network enables banks to add even more value for their customers, ensuring funds arrive when a customer expects them to — at the lowest cost possible.
What are community bankers looking for in this field?
A.V.: Industry experts predict that the adoption of faster payments will surge in the near future. According to a survey by the Federal Reserve, nearly 90 percent of U.S. businesses expect to use faster payments in their operations in 2023.
Not only are community bank leaders looking for the technology necessary to support the shift to faster payments, but they also need to consider implications for product and service offerings, internal operations, and more. Therefore, banks require a partner to support strategic planning with consideration for potential capabilities. For example, banks should consider how faster payments integrate with their core system and other technology, including customer-facing applications and back-end workflows. 
How do payment needs differ across industries?
A.V.: For commercial banks, it can be challenging to identify and quickly execute on new opportunities to serve their corporate customers using faster payments. Corporate customers that operate in different verticals likely have unique payment needs that vary. For example, a health care company needs to have a clear view of their payment data to make informed business decisions. For farmers, on the other hand, faster payments can make it much easier to manage cash flows, whether it's paying suppliers and employees or getting access to quick funding. 
It is important to evaluate the needs of customers before implementing a new payments platform. Commercial banks should strive to implement new payments technology that will ensure their organization can address corporate customers' current needs, as well as respond to their future needs.
Payment methods can evolve quickly, so how does a fintech stay ahead of the curve?
A.V.: Flexibility is a key component to faster payments technology. As new use cases are identified, and banks adapt to customer needs, banks must consider how faster payments technology will help them differentiate their product offerings and remain competitive. Ideally, banks will choose a solution that effectively serves their customers, both now and long term. Many banks are still operating in the past with legacy technologies and time-intensive processes. Looking ahead, leveraging a payments platform can automate and simplify many of these processes. 
Are there opportunities to turn it into a source of revenue?
A.V.: We've seen several correspondent financial institutions adopt new payments technology early on. Not only are these institutions facilitating faster payments for the banks in their networks, they've also been able to streamline reconciliation processes and reduce interbank settlement times with no added risk. 
These benefits also apply to merchants and by charging for this service, community banks can generate new revenue streams. In fact, a study by PYMNTS.com found that more than half (54 percent) of small-to-medium enterprises would be willing to pay a fee for instant payments. Oftentimes, the conversation around instant payments is focused on P2P transactions between consumers, but there's an opportunity for banks to quickly grow market share by prioritizing faster payment services for merchants.