When Midwestern ag bankers consider 2020, they expect some challenges for their farmer customers, not unlike the year that just ended. 
In 2019, struggles included severely wet weather, flooding, low commodity prices and a trade war with China. Changes within the dairy industry — from proposed regulations to breeding advancements — affected that sector. For those raising cattle, wet weather provided a good forage crop, but the cold winter and early spring increased calf loss and animal health issues. Some of the hardships were offset by tariff relief in the form of the USDA's Market Facilitation Program, as well as good crop yields. Low and seemingly stable interest rates were a bright spot.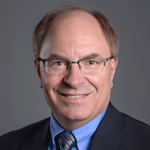 Many in agriculture are simply hoping to maintain the status quo for another year, said Peter Scheffert, vice president for commercial and ag business at Community Resource Bank in Northfield, Minn. 
"Most producers and bankers are hoping for a breakeven or positive year in 2020, but also see the pitfalls that will have to be dodged to get there," Scheffert said. "Good business management skills have always been important but have risen to a level of extreme importance. It is getting harder to separate the business and the emotional parts of agriculture for those who have struggled for a few years. Some producers are doing OK, but we are seeing more being pushed tighter than they have been in a long time."
We reached out to Midwestern bankers to give us a more detailed review of 2019, predictions for 2020 and specifics on how the weather and trade war affected their ag banking customers.
What trends have you seen in 2019?
Peter Scheffert, Community Resource Bank, Northfield, Minn.: "The trends for agriculture in 2019 were not good. More farmers are struggling financially. The emotional toll of farming is increasing with the tight financials, weather issues and more worries. Seems like many years either crops or livestock enterprises have had a struggle, but not necessarily both. This year has seen all enterprises facing a struggle. [It's also] seen more discussion about the ability to survive as an 'independent' farmer. More producers are suggesting that you are going to have to be larger, vertically integrated or tied in with others somehow to survive."
Peg Scott, Union State Bank, Greenfield, Iowa and a 2019 BankBeat Outstanding Women in Banking honoree: "We've been fortunate that while commodity prices have been down, yields in our area have been good and [2019] looked like another good year."
Brett Hanson, First Interstate Bank, New Underwood, S.D.: "Price and production of both livestock and crops were generally flat to under-pressure. There were certainly times in 2019 where there were pricing opportunities for both crops and livestock, but most producers were uncertain enough on production that forward pricing was underused. The drop in interest rates later in 2019 was welcomed by producers as wet weather has slowed marketing and has left balances on lines of credit for longer periods of time. Uncertainty, I feel, would be the best description of the trend in 2019."
Jeff Gruetzmacher, Royal Bank, Lancaster, Wis.: "We started 2019 with cautious optimism. Early in the year, grains had some good marketing opportunities that not many people took advantage of. Then the wet spring weather caused a lot of producers to sit on the sidelines, expecting prices to skyrocket with a shortage. Well, that didn't happen to the extent most would have liked. Grain producers also felt the effects of a global slowdown in purchases of grain from the United States … from a number of factors, some relating to trade and some relating to China's own hog industry being disrupted with disease and death of animals.
"In the dairy sector, everyone asked, 'The low prices just can't go on for five years in a row, can they?' But they did. There has been a sizeable liquidation of the dairy herd in the Midwest. That one point seemed to have boosted prices in the near term."
Grant Whaley, Farmers & Merchants Bank, Boswell, Ind.: "The price of good farmland in our area has not fallen over the past few years as much as I might have thought. Even though commodity prices are significantly lower, land prices — while somewhat lower — have been resilient. Cash rents also have not come down as much as I would have expected."
Editor's note: This is the first in a series; future posts will feature input on weather impacts, the ongoing trade war and what 2020 holds for the ag sector.