Executive sessions have become a regular thing for the board of Bank Midwest in Spirit Lake, Iowa. These end-of-meeting confabs might be more accurately called non-executive sessions; inside directors and other bank employees must leave the room to let the outside directors — including a veterinarian and a university professor — discuss bank affairs among themselves. Nine times out of 10 the outside directors have nothing to address that wasn't covered in the regular portion of the meeting, said board Chair Becki Drahota, herself an outside director whose day job is heading a communications and marketing firm. "But it gives people the opportunity, if they have issues, questions or challenges that may be sensitive, to have a very candid conversation in a timely manner."
Holding executive sessions is one way that Bank Midwest, a $1.2 billion community institution with locations in Iowa, Minnesota and South Dakota, practices sound governance — an essential ingredient of success for any community bank, whether large or small, closely or widely held. Thriving banks depend on their boards of directors for clear-eyed guidance in setting policies and pursuing strategies that create value for shareholders while serving customers and the community.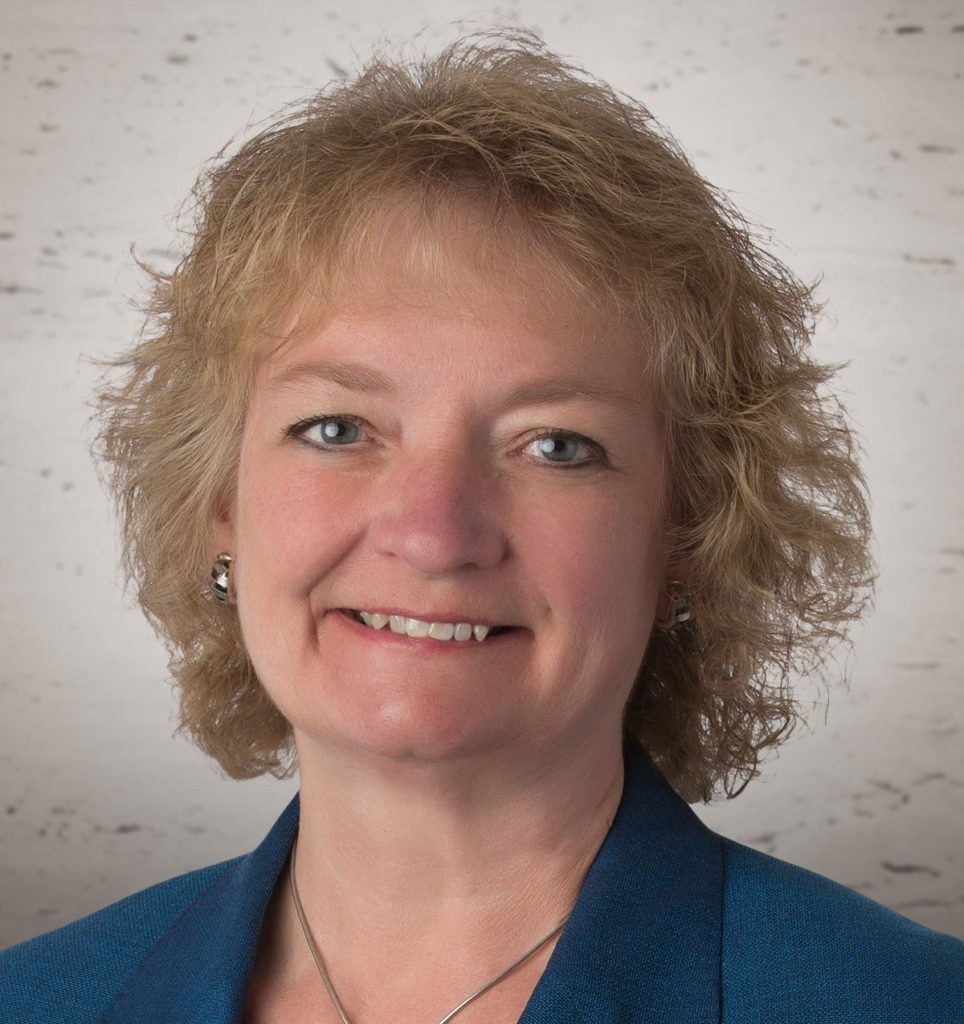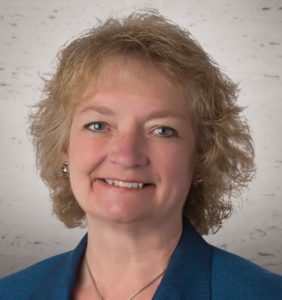 Just as banks must adapt their strategic goals and operations to changes in local business conditions, the broader economy, and consumer preferences, governance must also evolve in order to effectively oversee management and protect the interests of shareholders. "Right now a lot of organizations are stepping back to look at their structure and asking: 'How can we enhance or improve it?'" said Karen Grandstrand, head of the Bank and Finance Group for Fredrikson & Byron in Minneapolis, who counsels financial institutions on governance.
We spoke to governance advisers and community bank leaders about how banks can make the most of their boards — best practices for nominating directors and tapping their collective wisdom to chart a course for prosperity and growth.
Outside looking in
One of the biggest changes in the governance of community banks and their holding companies is the prominence of independent voices. Independence — the idea that outside directors hold BHC and bank management accountable by asking questions and challenging the status quo if necessary — has always been a bedrock principle of governance. But over the past two decades many community banks have followed the lead of large, publicly-held banks in emphasizing the role of outside directors on their boards.   
Traditionally community banks invited large commercial customers to join their boards, often with the expectation that they bring in new business. Today forward-looking institutions look for candidates who aren't necessarily customers but have connections in core business lines or new market segments where opportunity beckons. And they seek directors with specific talents and perspectives that can help their bank meet the myriad challenges facing financial institutions, from M&A to workforce development, virtual banking and cybersecurity.   
"The whole organization has been very intentional about what it is that we need," Drahota said. "What are we missing? Is there a key line of business that is not represented on the board? Is there a thought leader who isn't represented? Is there an industry that we need to better understand?"
Ten of Bank Midwest's dozen directors are outsiders. One heads a bulk fuels and transport firm; another is a veterinarian serving hog farms — a key constituency of the ag-focused bank. Another, a computer scientist at an Arizona university, joined the board to advise on bank data security.
Similarly, First State Bank and Trust, a $350 million community bank headquartered in Bayport, Minn., has outside directors on its board from different walks of life in communities up and down the St. Croix River Valley along the border with Wisconsin. "We try to find a balance between shareholder representation, community connection and skillset," said CEO Jason Howard, the only insider on the board. Most directors own stock in the widely-held bank, but rainmaking is optional: "We don't put any business development requirements on our board members. All we ask is that they take an active role in the community and positively promote the organization."
Electing women and people of color to bank boards has become a higher priority in recent years. A survey last year of bank board best practices by Bank Director magazine found that almost 60 percent of respondents — CEOs and chairs of small- to mid-sized banks — viewed diverse boards as beneficial. More women have gained entry to the boardroom — in addition to Drahota, five women sit on Bank Midwest's board — but recruiting qualified candidates of color has proven difficult, especially outside metro areas. A southeast Wisconsin bank added diversity to its board by recruiting a director who lives in Texas.
 A call to order
No matter how well constituted, no board can function without support from bank owners and management. Close attention to how the board interacts with the C-suite and conducts its business makes for better governance and can curb frustrations that may lead to poor decisions and director burnout.
Trust and candor in the boardroom is essential; the CEO and other inside directors must respect the right of independent directors to dissent from the majority view, and freely share information about the bank's financial standing, major risks and strategies. "We're really transparent with our board," said Todd James, CEO and chair of the holding company for Blackhawk Bank, a $1.3 billion institution based in Beloit, Wis. "We don't go in there trying to spin a narrative … if I've got bad news, I tell them right away."
As at Bank Midwest, executive sessions provide a forum for airing outside directors' views out of management's earshot, and outside directors on the audit committee have the opportunity to meet privately with Blackhawk's third-party auditor.
Effective boards have a robust committee structure that delegates oversight of spheres of bank operations to smaller teams of directors with the requisite expertise. Getting down in the weeds at the committee level allows the full board to focus on overarching bank policy and strategy, says Kevin Schalk, a partner in the Milwaukee office of Baker Tilly. "Everybody on the board can't know the same stuff; there's no time. You've got to have these committees where one or two people on the board can really dive into those details. They become experts in that area and then can report high-level to the rest of the board."
The FDIC requires community banks with at least $500 million in assets to form a board audit committee. Bank boards typically form additional committees to oversee lending, regulatory compliance, risk management and other areas of operations. First State has an executive committee in charge of recruiting new directors and shareholder relations. At Marysville-based United Bank & Trust, a community bank with nine Kansas locations, the entire eight-person board sits on a committee dedicated to mapping the bank's future. Recently the strategic planning committee has grappled with leadership succession —"a very important part of what the board should be doing," said CEO Leonard Wolfe.
Drowning in data is an occupational hazard of board service at banks. Michael Flaxbeard, a director at BKD CPAs & Advisors has witnessed directors distractedly flipping through hundreds of pages of documents in board and committee meetings. "It becomes ineffective in a hurry." He says the onus is on management to prioritize and condense financial documents, staff reports and other information to help directors quickly grasp key facts about the condition and operations of the bank — hopefully making meetings shorter and more productive.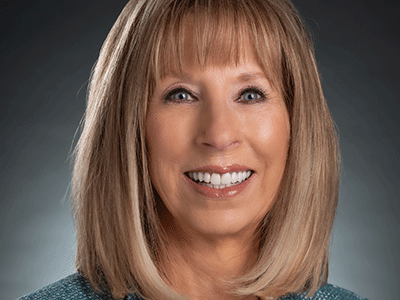 Bank Midwest prepares a "guided agenda" for board meetings that points directors to the relevant must-read sections of management reports. "We're trying to stay very focused on what you need to read to be up to speed at the meeting," Drahota said.
Keeping things interesting
Community bank boards take pride in their collegiality — a feeling of mutual trust and respect that stems from shared responsibility for the welfare of the institution. But over time — in Bank Director's best practices survey the median length of board service was 12 years — directors can become complacent and subservient to management, weakening oversight and exposing the bank to risk. "The longer you serve on the board with the same people, particularly if things have been going just fine for a long period of time, the easier it is to fall into the trap of going with the flow," said Patrick Neuman, a banking attorney with the law firm Boardman & Clark in Madison, Wis.
Holding board elections annually or every few years can help to keep directors on their toes and open the door to new blood. Blackhawk's 12 directors serve staggered three-year terms, but must step down when they reach 70. At that age "it's just time," James said. "It creates an opportunity to bring somebody else on the board."
And continuing education for board members is crucial. An onboarding process at banks is standard to familiarize new directors with bank operations and ensure that they understand their fiduciary duties and other governance fundamentals (such as the personal liability that goes with the post — good bank D&O insurance goes a long way toward allaying any concerns). But many community banks strive to educate board members throughout their tenure to feed their curiosity and impart new skills.
First State board meetings have featured talks by bank officers or outside consultants on the bank's strategic marketing and community involvement efforts, bank regulations, cybersecurity and other timely topics. Midwest Bank hosts similar "deep dives" at least quarterly, Drahota said. Both banks cover the expenses of directors who attend conferences sponsored by state banking associations and national organizations such as the Bank Holding Company Association.
Annual assessments are another tool to keep boards at the top of their game. In the past few years, 360 reviews and self-assessments have come into vogue at banks as a way to gauge the mettle of directors and their commitment to the job. Board members anonymously rate each other, and at some banks directors are given the opportunity to reflect upon their own performance. "It's really important, and very valuable for the individual," said Schalk of Baker Tilly. "You've got to ask yourself, 'Am I doing what I was asked to do, or are there ways for me to improve?'"
Bank owners could ask themselves the same question in regard to governance. When it comes to the bank's performance, attention usually focuses on senior management. But the board, the institution's guiding light in good times and bad, warrants at least as much duty and care. "Good governance is rule one," Drahota said. "The board's responsibility is to stay in its lane, to not manage from the boardroom, but to provide leadership, and the insights and skills needed to help the bank move forward in creating shareholder value. That's what we do."