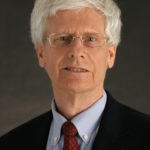 If you want a future at your bank, you are advised to participate in crafting the bank's succession plan. That was the central message from a July 19 webinar titled, "Your Plans and the Bank's Plans: Are they Aligned?" The webinar, sponsored by BankBeatGroups, was led by Robert Preston, professor of banking and finance at Northern State University, Aberdeen, S.D., and included active participation from Brandon Bacon and Zach Anderson, two students in the capstone class of NSU's banking and financial services master's program. Anderson works at Wells Fargo & Co., in Aberdeen.
There are a couple of prerequisites for achieving strategic and succession plan alignment, Preston said. A banker first needs to know what capabilities the bank needs. A capabilities assessment often starts by identifying key roles, which are the positions without which a bank cannot operate. Such roles include supervisory positions in operations, lending and finance. Senior leadership needs to know what skills are needed in those roles, Preston said, and the people beneath the supervisory roles in those departments need to know what skills are necessary in order to step into those roles.
For example, a supervisor of customer service or retail banking needs to be customer-oriented, team driven, and be able to train and motivate people. A lower level employee who wants to someday supervise needs to inform his or her manager of this desire and together talk about ways for the employee to gain those capabilities.
Building an individual development plan is also key. Employees looking to advance at the bank need to look both at the individuals beneath them, to ask them if they are interested in moving up, and at the individuals higher up the chain of command, to ask how they can move up. "It requires some self reflection," Preston said. Self assessment questions might include: What do you do well? How do you utilize your skills? What do you need to work on? Do you need additional education? How can the organization help you?
Some banks are willing to underwrite education and training for employees who will actively commit to staying with the organization. Make any intentions that you want extra training or opportunities to advance known, Preston said. "You have to put yourself out there. Be proactive."
It is also advisable to participate in key activities at the bank or take on additional duties to demonstrate drive and commitment, Preston said.