Steve M. Scheel knew it was the right fit.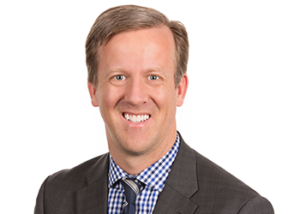 Eight years ago, Bell Bank President and CEO Michael Solberg and his father, board chair Richard Solberg, asked the Scheels CEO to become an outside director to bring a retail-minded leader to the board of their growing bank. Scheel was already aware of the similarities between the two organizations: Both were based in Fargo, N.D., and neither planned to become public. Scheel's father, former Scheels president and chair Steve D. Scheel, was friends with Dick Solberg, and the younger Scheel had already forged close ties with Michael. Sensing an opportunity to contribute to the city's growth, Scheel agreed to join.
"When you commit to those other things beyond that, it's something that you should be passionate about," he said. While he's served for short periods on other boards where he "wasn't necessarily the right fit," Scheel decided to hone in on better matches: "I only have so much time; I want to give it to those organizations that are doing something that I am passionate about or that there is a real connection to." 
Scheel's work as an outside director has helped propel Bell to growth even in the midst of the pandemic and led to his recognition as a BankBeat 2023 "Amazing Outside Director."
His experience proved handy for the bank in 2016 as it launched an ESOP. Scheels had already instituted an ESOP in 1991, and is one of the largest companies to have one in the United States. Scheel highlighted the importance of aligning the program both to the everyday work of Bell employees and its long-term performance.
The ESOP has proven to be a success as the bank has steadily grown. Over the last four years, Bell has entered Arizona and Denver markets and opened its first branch in downtown Minneapolis. Bell also purchased a 12-story building in downtown Fargo, which was remodeled last year and is reopening this year as Bell's new headquarters. 
"Our focus … gives us a competitive advantage over the big banks," said Richard Solberg. "Publicly traded banks might not intend to be driven by earnings. But at the end of the day, they are."
Even as Scheel spends much of his time as an outside director and CEO crunching numbers and analyzing macro trends, he still sees his top priority as ensuring that both the bank and Scheels have a positive, community-focused culture. Scheels donates 8 to 10 percent of its annual profits to organizations in local communities. Every year, each full-time Bell Bank employee receives $1,000 and part-time employees receive $500 to donate to individuals, families and organizations in need through the bank's Pay it Forward program.    
  "When you live in it, you know it," Scheel said of a positive work environment. "Whether I am talking about Scheels, whether I am talking about Bell, it's the same thing. It's a people-first mentality. It's, 'How do we take care of our people'? And by people I mean our employees and our customers, in a way that they enjoy their jobs or that they enjoy doing business [with us]."
Scheel didn't initially intend to join the family business. His initial plan of being a pilot cooled as the industry slowed during the late 1980s. He took a part-time sales gig with the company while attending college, going full-time after he graduated.
The decision turned out to be the right one: Scheel enjoyed selling bicycles and water skis, listening to excited customers share their stories. "I loved the people I worked with," he said. "I was having fun going to work every day, and some of the people I graduated college with weren't feeling that same way about their jobs."
Scheel became CEO in 2015 as his father stepped down to focus on being company president. He's shepherded Scheels to steady growth, including new store openings even as supply chain challenges and pandemic restrictions caused uncertainty. In 2020, Scheels opened its largest store to date, a 331,000-square-foot center in suburban Dallas. The store's flagship location opened a few months later in the Twin Cities suburbs.
 Scheel, 52, adopts a regimented schedule to keep up with his responsibilities. He is on the road three weeks a month from March through mid-November evaluating new site locations and handling other Scheels business. Bell's board meets on a monthly basis through quick conference calls. 
Michael Solberg's admiration for Scheel's work is based on his work both in the boardroom and with Scheels. Solberg described Scheel as one of the best CEOs he's ever worked with at "the best run company in the country in any industry."
Beyond that, Solberg says Scheel is always available and engaged as a director, diligently reading materials and comprehending Bell's operations. 
"He truly is an outstanding director," Solberg said.