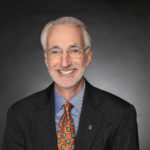 Denis Hogan joined Green Bay's Associated Bank as northeast Wisconsin and Fox Valley regional president and senior vice president of corporate banking.
Hogan brings more than 30 years of banking experience to Associated Bank. Prior to re-joining Associated, Hogan spent two years as senior vice president, business support and information technology at Bellin Health. Before joining Bellin, Hogan spent 16 years with Associated as senior vice president, corporate banking segment leader and Green Bay market president.
He has a Bachelor of Arts degree in finance and economics from the University of St. Thomas, St. Paul, Minn.
In the community, he currently serves as co-chair of the Community Partnership for Children and on the boards of Family Services of Northeast Wisconsin, Achieve Brown County, On Broadway Inc. and Doctors in Recital.