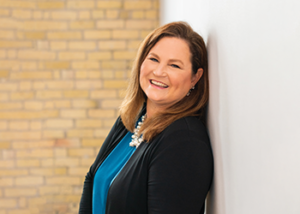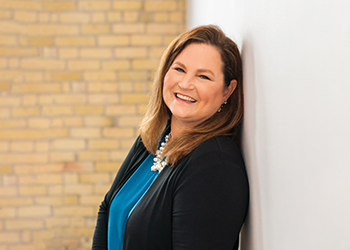 In life cash is king but in commercial lending it is cash flow that rules. Bankers interested in helping commercial customers improve their cash positions, therefore, may want to take a fresh look at those companies' merchant services, says Marnie Ochs-Raleigh, CEO of Evolve Payment. 
Her suggestion is not without precedent.
"We work directly with the bankers; when they're out soliciting new opportunities, they're asking for copies of those businesses' existing merchant statements," Ochs-Raleigh explained. "What we find is a lot of the mom-and-pop shops don't pay attention to the numbers because they're overworked and understaffed."
When a merchant services program works, it becomes a "set it and forget it" scenario. Ochs-Raleigh cited a company whose recent change in merchant processing saved it $10,000 a year, however. The benefit to the bank, she explained, is more money in the customer account, better looking financials, and an enhanced relationship with a business owner who just improved their cash position. 
It can be beneficial for any banker to look at all of a company's processes, and "we're just one of the tools that they can use to provide better service for their clients," said Ochs-Raleigh, whose company marks two decades in business this year. 
Maximum flexibility in card processing can be obtained through community banks, Ochs-Raleigh said, because the big banks operate proprietary processors under tight regulations. They won't, for instance, process transactions for companies that sell CBD products, which are available at innocuous businesses like health food stores, salons or spas. She frequently will team with a community banker on client visits to help unravel the complexities, the costs, and the potential savings. 
The Evolve Payment team doesn't focus solely on getting better deals for merchants; it also expends considerable energy ferreting out fraudulent transactions, what Ochs-Raleigh considers to be a substantial threat to the banker-merchant relationship: The chargeback. 
The funds that leave a merchant checking account in the form of a chargeback could lead to overdraft fees. "And so the bank has to decide whether or not it's going to cover overdraft fees," Ochs-Raleigh explained. It's not a common take on the real cost of credit card fraud as it encompasses the ripple effects. 
"We want to do as much proactive work as we possibly can when we are seeing any type of fraudulent transactions," Ochs-Raleigh said. That work includes flagging transaction volumes outside of normal parameters and contacting merchants directly to verify the legitimacy of a transaction. "It's a huge lift, but we believe it's important to keep the clients' best interests at heart," she said.
An easier lift, Ochs-Raleigh said, is helping merchants change processors even when they have tokenized data for recurring charges. That wasn't always the case, but development of middleware it's dubbed AdaptrPay allows a merchant to connect to the payments gateway directly and own the credit card data themselves instead of having this data held "hostage by the processors." AdaptrPay is a software-as-a-service application that puts more control in the hands of the merchants, and gives them the ability to process transactions using all the card brands, ACH, and also cryptocurrency. "And community banks can brand it as their own," she said.
Many community bankers, certainly many lenders, don't understand merchant processing, Ochs-Raleigh said. It's the cash management professional who is relied upon to lead and direct this line of business. It may be time to broaden knowledge across the institution, however. Community bankers tend to focus on, and are rewarded for, loan volume. A better approach is to consider the overall health of the financial relationship. "We find that when we're working side-by-side with really good bankers, we can train them on how to ask the right questions to uncover opportunities," she said. "If they have a client who hasn't looked at [interchange] for a couple years, there's money saving opportunities we can usually find there."
Ochs-Raleigh said her goal is to find a 20 to 30 percent savings on merchant processing every time she analyzes an account. For a company processing $200,000 a month, that can unearth real value. How often is she successful? "Eighty percent of the time," she said.