The stock market reacts to what lies ahead. In late 2016, after President-elect Donald Trump said he wanted to cut corporate taxes, share prices for banks shot up. By contrast, the subsequent passage of tax reform just as 2017 was winding down was greeted with yawns from investors. Bank stocks prices are not necessarily an outgrowth of performance.
Profits for community banks weren't holding back investors in 2017, said Jeff K. Davis, a managing director with Nashville, Tenn.-based Mercer Capital.
"The year, from an earnings standpoint, was absolutely fine," Davis said. Rather, the share price doldrums stemmed from what he called "extremely rich valuations" that stocks saw coming into the new year.
A few weeks after the 2016 presidential election, share prices bolted upwards in anticipation of tax and regulatory relief. For many, that meant their PE ratios expanded in the absence of supporting profits. During 2017, while earnings may have risen, share prices haven't always responded similarly.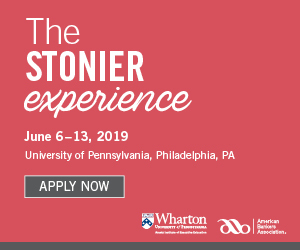 In Jasper, Ind., German American Bancorp Inc., reported its year-to-date earnings (through the first three quarters of 2017) were the highest on record, up 12.3 percent over 2016. The total year share price rise for the company, however, was 0.7 percent. In Wisconsin, Associated Banc-Corp., saw its earnings per share through the third quarter rise 22.8 percent over 2016, while its share price advanced only 2.8 percent.
While 102 of the 137 publicly-traded stocks for Upper Midwest banks saw an uptick in prices in 2017, the rate of increase lagged the blistering pace set in 2016: Just five banking companies saw their share prices rise more than 40 percent in 2017 compared to 36 companies one year ago. Meanwhile, 32 companies saw stock prices drop in 2017, compared to only seven in 2016.
The top stock price performer of 2017 was First BancTrust Corp., of Paris, Ill. Its stock price rose 59.3 percent (after a healthy gain of 28.95 percent in 2016). It's worth mentioning that another Illinois bank, First Mid-Illinois Bancshares Inc., announced plans in December to acquire First BancTrust Corp.
In 2016, the top stock price performer was CIB Marine Bancshares, Inc., of Waukesha, Wis. Its stock price climbed a blistering 151 percent that year; it added another 31.5 percent gain in price in 2017.
Two additional top gainers of 2017 were Michigan's Clarkston Financial Corp., of Waterford, up 52 percent, and Oxford Bank Corp., of Oxford, up 50 percent.
The worst stock price performer for 2017 was Frankfort, Ind.-based Farmers Bancorp, which saw its stock price sag 23.4 percent. Many of the banks that suffered declines took only small drops, and often the decline came near the end of 2017 trading.
Implementation of the new tax changes may lead to further impact on share prices in the years ahead. The big question for 2018 will be decided by the Federal Reserve, Davis said. If and when interest rates rise, he said, banks with access to inexpensive core deposits will likely see better performance than those that are borrowing from the wholesale markets.
Whether strong performance actually translates into higher share prices is a question best left to the mysteries of the stock market.