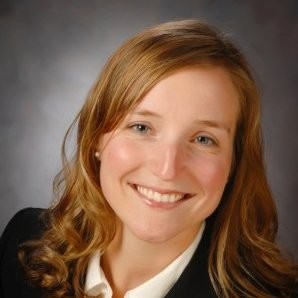 Meghann Kasper was promoted to chief credit officer for Bank First, Manitowoc, Wis., among other promotions.
Kasper will be transitioning to her new role in July and will continue to serve out of the bank's
Oshkosh, Wis., office. Most recently, Kasper was senior vice president  and market manager of the bank's Oshkosh territory. She joined the bank in 2010 with seven years of banking experience.
Previously, she'd been a vice president of commercial banking with Associated Bank, Green Bay, Wis. She has a bachelor's degree and an MBA from the University of Wisconsin-Oshkosh.
She currently serves as treasurer for boards of the Oshkosh Area Humane Society, the Clogging Association of Wisconsin and the Hooper Community Center. She is a committee member for the Oshkosh Area Community Foundation, the Downtown Business Improvement Recruitment Fund Grant and the Paine Art Center & Gardens.
Jessica Darmawan was promoted to senior vice president-treasury management. Darmawan joined Bank First in 2004 as a teller and was most recently assistant vice president-treasury management. She has a Bachelor of Arts degree in communications and education from the University of Wisconsin-Stevens Point.
Rachel Wilke was promoted to treasury management officer. She joined Bank First in 2011 as a teller and then served as a member of the deposit operations team. Most recently, she was a treasury management representative. She has an Associate's Degree in accounting from Northeast Wisconsin Technical College, Green bay.
Nancy Koch has been promoted to assistant branch manager and officer of the bank. She joined Bank First in 1993 as a teller works at the 8th street branch in Manitowoc. She serves on the board for the School District of Mishicot as well as the Manitowoc Aquatic Center.