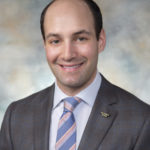 Manitowoc, Wis.-based Bank First has named Judy L. Heun to its board of directors, and Louisville, Ky.-based Republic Bancorp has named Andrew Trager-Kusman to its board.
Heun currently serves as vice president and controller for Kohler Company's Kitchen & Bath North America sector, a position she has held since 2017. In this role, she is accountable for the financial results of a multi-billion dollar international company. She also advises and directs the company leadership of the financial implications of various investments.
"Ms. Heun is an outstanding addition to the board," said Bank First Chair Michael Ansay. "With her extensive background in finance and operations, Ms. Heun offers a diverse range of skills that will be instrumental in assessing opportunities to strengthen our operational model and add value to the customer experience."
Trager-Kusman, who is the vice president of corporate strategies for Republic Bank & Trust Company, previously served as a portfolio analyst with EJF Capital LLC. He serves as a trustee for Spalding University, Louisville, is on the JTomorrow Louisville Steering Committee, and is a member of the Leadership Louisville Bingham Fellows Class of 2019.
"We are delighted to welcome Andrew to our board," said Chair and CEO Steve Trager. "He brings an immense wealth of experience that will help us achieve our strategic future growth goals."