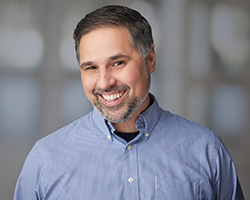 When the FDIC conducted its 2019 survey on how America banks, it showed 7.1 million U.S. households were completely unbanked, and that households of color, including Native Americans and Native Alaskans, were about five times as likely to be unbanked as white people. 
Banking the unbanked has long been an industry phraseology — and a goal of the FDIC. But despite attempts by different organizations, a nationwide effort to bring the unbanked into the financial fold has proven unsuccessful. The "Bank On" national program offers a solution for both sides of the equation. It limits the risk to financial institutions that onboard the financially uninitiated while the accounts themselves must meet certain standards, such as no low-balance fees and easy access to customer service. The initiative appears to be gaining traction.
In 2018, Northwest Bank, Spencer, Iowa, was revamping its suite of checking products, its compliance team realized the bank's digital checking account was 90 percent of the way to a Bank On designation. "It made sense to make a couple of tweaks," said Matt Hanke, bank vice president and manager of retail strategies. "This gets right to the heart of being a community bank: Protecting our customers and introducing ourselves to new [ones]." 
The product offers "a great introduction to banking services and availability," Hanke said. "Obviously, the biggest appeal is ensuring you don't get an overdraft charge," so a lot of parents introduce their teens to this product to protect them.
The Bank On product also aligns with the bank's "mobile first" focus because it allows bank employees to recommend billpay as a customer's go-to, and they have access with a debit card. On this type of account, interchange income is a driver. "We're currently at 923 accounts," Hanke said. "We're averaging, per account, about 16 swipes per debit card. That point-of-sale will continue to add up."
Hanke really hasn't seen any downsides to the Bank On product. "It's been easy," he said. While bank staff tried to "what-if" all scenarios beforehand, such as what if a customer orders paper checks to use with the account, "we're just not seeing it after four years."
When the $2.21 billion Northwest Bank, which covers both urban and rural areas in Nebraska and Iowa, feels this type of account works "across all of our demographic areas," Hanke said.
Bringing 'Bank On' to market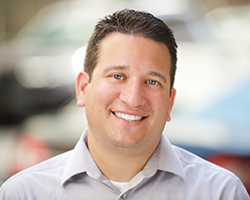 Bank On was born in the mayoral administrations of large cities. Leaders in New York, San Francisco and Dallas "put a ton of emphasis on getting people into checking accounts," said David Rothstein, senior principal at Cities for Financial Empowerment Fund, a national nonprofit whose focus is on financial empowerment efforts led by municipalities. For those cities, Bank On was a public relations campaign, not a national campaign. 
But groups such as the National League of Cities and local United Way chapters took note and started to provide technical assistance in order to replicate the model. "There were no protocols or standards on what those accounts looked like," Rothstein said. "Bank On had so many meanings that it lacked a meaning."
And so the movement wasn't initially sustainable.
Eventually, the CFE Fund became an administrator for Bank On. Its first task: Define a set of national agreed-upon standards for a checking account so financial institutions could learn "what good looks like," Rothstein said. 
In partnership with the FDIC, ambitious standards were outlined, such as no fees for low balances, closure or inactivity; and free and unrestricted access to customer service. From the start, there were banks that met the standards. "I think that was really important for the movement," Rothstein said. 
Bank On is currently promoted by the Internal Revenue Service, the FDIC, the American Bankers Association, the CFE Fund — and 90 Bank On coalitions. Banks participating in the program get CRA credit, and the coalitions "provide great on ramps to get into this account," Rothstein said. Members of the coalition refer people to banks with accounts that match these standards. "Eighty-five percent of those opening [Bank On accounts] are completely new customers to the financial institution," Rothstein said. "They are going there for this account."
While the Bank On product is technically called a checking account, CEF Fund is getting away from the term "checking" since most of the Bank On accounts are checkless. "They are definitely transactional accounts," he said, but account holders cannot incur overdraft fees. "This method is safe for the bank, safe for the consumer."
Overall, the program is low-cost for banks. "There's no charge from us to get certified or to use the product," Rothstein said. "This account doesn't have more losses than other accounts. The closure rate mirrors the rates of other accounts. From that perspective, there's not a huge cost problem. Because there's no overdraft feature on this account, most of these balances are going to stay positive."
Urban, rural areas benefit
In 2019, the president of the Wichita and Affiliated Tribes in Anadarko, Okla., called First State Bank of Anadarko, a two-branch, $116 million bank, requesting it send an employee to the tribe's credit counseling and savings course. The Wichita and Affiliated Tribes were working with the Oklahoma Native Assets Coalition on the course, and the first 20 people who completed the course would receive seed money to open a bank account. 
Shortly thereafter, Jason Brower, bank president, created an entry-level, low- or no-fee checking account that was Bank On certified to encourage others in the Anadarko area to become "banked."
First State Bank made some minor modifications to an already existing account to meet Bank On standards and received certification in January 2020. "It was really simple to get certified. [We] just emailed back and forth," Brower said.
Anadarko is a diverse community of 6,700 where 36 percent of the population is white and 40.4 percent is indigenous. About a quarter of the population lives in poverty. Brower said having a program like this allowed the bank "to give people options to open an account. You're not turning people away because they haven't saved up to $100. You're able to reach different people," he said. And sometimes, "when people have an account, they're able to save a little money."
In the nearly two years the bank has been certified, it has seen its Bank On accounts close at about the same rate as other accounts. "Some will find they can't manage a checking account and let it close," Brower said. However, "some will stay and keep a banking relationship."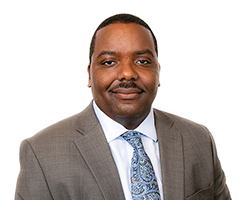 In very urban Chicagoland, Bank On also filled a gap for the $1.33 billion, stewardship-minded Providence Bank & Trust, South Holland. Like his peers at First State Bank, Ronald Milsap, vice president of mission deposits and community relationships, became aware of Bank On through a client. The bank inherited a legacy product modeled after the Bank On initiative through an acquisition, Milsap said. Offering a newer version added an enhancement to Providence's suite of services. "We didn't have a lot of on-the-shelf products to address this need in the market," Milsap said. 
This was a "strategic opportunity to open that portal back up" to the unbanked and the underbanked, he added. "It provides a more affordable and stable banking capability to the neighborhoods we serve. I think the national work being done presents an even stronger partnership from a community and customer ally standpoint," Milsap said. Providence became a member of the Bank On network and was certified in January 2020. 
"There's a clear need to have this type of product in our toolkit," Milsap said. "It also helps us deliver on our overall mission." While growth has been modest, Milsap said that after two years of experience, he hasn't seen any kind of downside to the product; the bank continues to look for ways to promote Bank On and build partnerships around it.
In 2021, the number of banks offering Bank On accounts increased to more than 150 from 60 by the end of October. 
"You can see the momentum is growing as more institutions become a part of Bank On," Northwest Bank's Hanke said. "It's a pretty powerful movement."