Gary Deering represents the fourth generation of his family to live on the ranch in Hereford, S.D. But he's not really the fourth generation to ranch it. Matter of fact, he feels more like a first generation rancher.
Deering grew up in Wall, S.D., where his dad was an elementary school principal. It wasn't until high school, when Deering began helping his maternal grandfather on the ranch, that Deering found his "calling."
After college, Deering worked as a hired man and then took over the family ranch in 2002. At that point, he and his parents each bought a few head of cattle, and the two families went into a partnership. "I had some goals; they had some of theirs," and the goals didn't necessarily mesh. Deering's wife Jessica joined the family and the ranch in 2004.
Over the course of 13 years, the Deerings significantly expanded their holdings and now have 450 head on 12,000 acres. "It used to be pretty easy to keep track of our books on a piece of paper or a note card," Deering said. "But the larger we got, the harder that got to be. One arm didn't necessarily know what the other arm was doing."
The family wanted to protect the ranch's assets and make sure they were available to future generations. "There's too much to let it go to the last minute…it's way too valuable, especially if it's been in the family for a long time, to risk losing it," Deering said.
When a tornado tore through the ranch in 2015, the group faced substantial rebuilding. Before they did that, the four decided to formalize their partnership, talk about joint goals, and create a plan for the legacy of the farm.
About that time, Deering met Alan Hojer.
Hojer is manager and legacy consultant for Keep Farmers Farming, a consulting arm of the $1.56 billion First Dakota National Bank in Yankton, S.D. (The bank also has a beginning farmer program.) While Hojer is neither a lawyer nor an accountant, he walks farmers through the necessary steps for estate planning and asset transition, everything just shy of doing the official paperwork.
Keep Farmers Farming was designed to help farmers and ranchers with what Hojer calls "growing pains and wealth transfer." A lot of farmers don't know where to start and they "need some help to hold them accountable to keep these plans in place," he said. "Trillions of dollars of assets will transfer in the next few years."
"What [Hojer] provides is experience," Deering said. "I'll probably just go through this twice. Alan goes through this with a lot of different families, situations…if nothing else, he becomes, at times, a counselor, because this isn't easy."
While Hojer helped the Deerings attain their goal of formalizing a partnership, which has helped improve communication, the family still plans to work with Hojer. "He's become a fairly good family friend as well, so I don't know if we'll ever be done working with him," Deering said. Hojer's program also offers assistance with risk management and confidence in decision making, success planning and product marketing.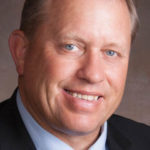 When Hojer meets with a prospective client, he and the client work out a flat fee based on the desired service and the size of the business. And he sticks with the project until completion. "We see this work as critical to not just moving assets over but helping farmers and ranchers be successful."
In 2012, the average farmer was 58.1 years old, according to that year's USDA agriculture census. If all variables remain the same, the average farmer is now 64. In that regard, Randy Hausvik of Turton, S.D., is fairly close to average. At 63, he has lived on the family farm his whole life. Recently, he and his wife felt it was time to get a revocable trust in place for their 1,820 acres. "I figure we probably waited too long to do something like this," he said.
At first, Hausvik and his wife had consultations with both a lawyer and a financial planner. "Both of them kind of had agendas of what should happen," Hausvik explained. He ended up instead working with Hojer who walked them through the trust process. Then Hausvik completed the paperwork with a lawyer.
"Alan was easy to talk to, he knew the ins and outs of things, because he is a farmer," Hausvik said. "I think that makes a difference right there." In addition to Hojer's 16 years of experience in agribusiness before joining First Dakota, Hojer and his son also have a two-feedlot operation and grow fodder crops.
For the Hausvik project, "It took us a while to get it done," Hausvik said, not complaining. He appreciated batting around ideas and new suggestions Hojer offered. And, they weren't paying by the hour. When it was time to get it all finalized, "it saved a lot of time with the lawyer because we had everything talked about, and we knew what we wanted to do."
The idea for Keep Farmers Farming came from First Dakota's ag advisory group which figured there had to be something the bank could do to help with wealth transfer. The advisors were "hearing about so many problems, lives being torn apart" by wealth transfer issues, Hojer said. The program expanded into additional areas like strategic planning and risk management after Hojer saw families struggling with how they communicated and made decisions, especially when the responsibility for decision-making was being transferred. The program came to fruition in 2014 and now employs three consultants who stay busy.
Hojer doesn't know of any other program like Keep Farmers Farming. "I wish I did. I would love to compare notes. There is so much work to be done."
This article is presented through a sponsorship from FarmerMac.