Community banks must broaden their strategic planning beyond focusing on growing loans and deposits to ensure their long-term survival, said CliftonLarsonAllen Principal David Heneke on May 5 during the Bank Holding Company Association's Spring Seminar.  
Heneke said those strategic planning discussions could include how fintechs can play into a bank's long-term strategy, and whether they should bring in an outside facilitator to take a fresh perspective. He said bank leaders must include different areas of their institution in the process, including operations, IT, and credit and deposit. 
"It's never a bad idea to step back, look at that process and say, 'Is there a way we can break it? Is there a way we can break it to where it can become more efficient or more valuable as a part of giving us the tools that we need to make good decisions regarding what we want the bank to be and where we want to deploy our capital.' And diversifying perspectives can be a great component of that," he said. 
That strategy can include identifying a niche, said fellow CLA Principal Joshua Juergensen — for instance, one bank has opted to focus on becoming an elite dairy lender, he noted. Juergensen advised banks to discuss modernizing technology processes with their core providers to ensure they have access to the most up-to-date products and services.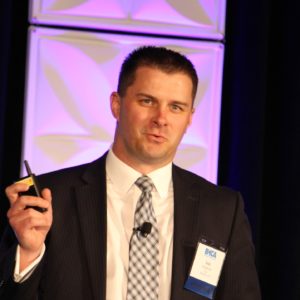 Juergensen said some institutions that have rapidly grown recently did not institute the necessary infrastructure as they grew. This can pose risks: Heneke noted that embezzlement and fraudulent loans, though not always directly the fault of the bank, eventually trace back to a failure of a control or process. To combat that risk, Heneke urged banks to properly train employees and ensure they are in the right roles. 
Juergensen urged banks to properly utilize annual security tests and avoid allowing the reviews to become a "check-the-box exercise." To Heneke, banks must analyze charging different fees to commercial customers based on whether they have a firewall because of the operational risks posed by not having one.