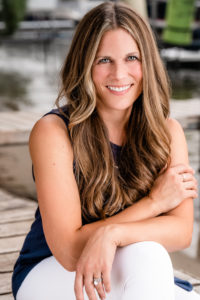 NFR Communications, parent company of BankBeat, has acquired Cooks Bay Marketing, a Minneapolis-area creative services and marketing firm founded by Tiffany Beitler in 2014. Beitler has joined NFR as vice president of design services.
Given NFR's specialization in community banking, CEO Tom Bengtson said the merger made strategic sense. "Many Cooks Bay clients are active in the financial sector," he said. "This acquisition gives NFR added expertise to expand its strengths to better serve current clients — and the necessary bandwidth to serve new business sectors."
NFR Communications currently publishes BankBeat.Biz, BankBeat and BankNews magazines, and an assortment of banking directories and other data sources, all focused on community banking in the central states.
"I've been working with banks for years," Beitler said. "NFR works with banks and the bank vendor community. It just makes sense that we combine our firms' collective strengths and knowledge to serve our clients better." 
Prior to founding Cooks Bay, Beitler spent time in various marketing positions at SUPERVALU, Wolters Kluwer Financial Services and Korn/Ferry International. She has a Bachelor of Science degree in marketing, entrepreneurial management and mass communications from the University of Minnesota, Minneapolis, and an MBA from the University of St. Paul, Minn.
In addition to serving banks and banker associations, Cooks Bay Marketing has worked with retail companies, nonprofit agencies and professional firms.
Late last year, Minneapolis-based NFR Communications added Greg McCurry as senior vice president of business development after he spent a nine-year stint with banking associations in Minnesota and South Dakota.