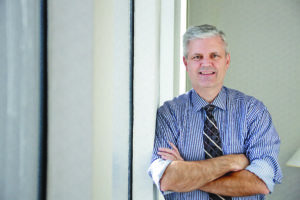 NFR Communications, the publisher of BankBeat magazine and BankBeat.biz, has purchased BankNews Media. The deal, which was in the works since last November, closed on May 28.
This is a significant development for the two companies, but more importantly, for you, the community banker who turns to us for industry news, information and analysis. Like BankBeat, BankNews magazine has a history that goes back more than a century. Published from Kansas City, Kan., the magazine has been a reliable go-to monthly publication for people in the banking industry. For most of its history, it focused on covering industry news generated in the central part of the country. In the last decade, however, the magazine has broadened its scope to cover industry news all over the country.
Looking ahead, we are excited about publishing the two magazines in a coordinated fashion so that readers of both publications get access to the material most relevant to their region. BankNews magazine is adopting a new quarterly publishing schedule, which will begin in August. By working together, the magazines will be able to offer advertisers better options for reaching the entire market, or a segment of the market, depending on their needs.
In addition to its magazine, BankNews Media has two other important business lines. The first is a line of bank directories, covering about a dozen states. These are essential information sources for many bankers and others interested in the industry. We look forward to continuing to publish this data in a format that serves the widest possible number of people. The other line of business is custom publishing membership magazines for several state bankers associations. Of course, we believe in the power of magazines to communicate important information to select groups, so we are excited about bringing our energy and creativity to this new custom work.
As you know, our work also includes the publication of industry-specific websites, and the management of a unique trade group called the Bank Holding Company Association. Our goal is to serve people in the banking industry with information-based products and services, both proven and new.
NFR Communications is a small company and I have long felt that with a little more scale, a little deeper bench, we could be much more effective. As my Minneapolis-based colleagues and I have begun interacting with the team in Kansas City, I can already see a lot of opportunity for synergistic collaboration. I am confident that within months this will mean better products, more services and greater opportunities for all of our customers.