It is a natural symptom of the banker-regulator relationship: Rarely does a banker say something nice about a regulator. Julie Dahle has been the exception on both sides.
Now the internal audit manager at Choice Financial in Bismarck, N.D., Dahle worked as an assistant risk management examiner out of the FDIC's office in Grand Forks, N.D., from 2002 to 2005. Before that, she spent seven years as a loan analyst. She understands how those interactions can be received from both sides of the desk.
"Because of that, I had some understanding where I could see the other side of the table in a manner some of my [examiner] counterparts without that same experience could not," Dahle said. "I always said, I just hope this can still be collaborative and get the job done."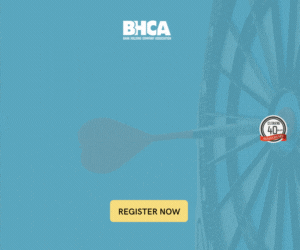 Dahle is a 2017 selection for Outstanding Women in Banking honors, along with four others. The recognition, sponsored by CliftonLarsonAllen, is presented by NorthWestern Financial Review magazine.
She has maintained that considerate approach to bank exams ever since departing the FDIC, although she did not necessarily want to leave it. When expecting her fourth child, Dahle did not relish the idea of continuing to travel to bank exam after bank exam. She spent nearly three years at Dakota Community Bank & Trust, Hebron, N.D., as the senior risk management officer before working for six years at the Bank of North Dakota as the director of risk management. Dahle joined Choice in September of 2014.
"I remind my co-workers from time to time, bank examiners are people, too," she said, before quickly remembering she is a banker now. "It doesn't mean I don't get frustrated or I love getting an exam or audited myself."
Whether those exams are enjoyable or not, Dahle's background continues to behoove her in multiple ways. She still knows many of the examiners from the Grand Forks office. In no way can that be portrayed as a bad thing. More applicably, she knows what an examiner is looking for.
"She knows where to look, for starters," said Kari Knecht, the assistant vice president of audit and compliance at Unison Bank, Jamestown, N.D. "With all the changes [in banking], it's hard to keep up. She's been one that's always ahead of the game and knows where to go."
Knecht knows Dahle through an auditing peer group sponsored by the North Dakota Bankers Association. Knecht has come to rely on Dahle as a resource as the former's career has progressed. That resource is certainly recognized within Choice, as well.
Dahle left the state-run Bank of North Dakota to join Choice as it completed a couple of acquisitions. Knowing the rapid growth would change much of its operation, the $1.16 billion bank sought someone to give direction to its audit function.
"The bank size was getting significantly larger and, as a growing organization, Choice needed somebody like Julie to come in and take a bank that was a smaller commercial bank to a much larger commercial bank," said Choice's chief risk officer Paul Bakkum. "She designed and developed the whole internal audit function.
"She has really been handed some strong responsibilities to move us along during this fast growth phase."
Those new responsibilities and the inherent challenge to them played to Dahle's penchant for learning. Any new experience imparts some new information, and that is what she craves. In that respect, she refers to the audit department as "the best seat" in the bank.
"What internal audit does for an organization, we're playing for the same team as everyone else," she said. "Our goal is to help the organization be as successful as it can be and achieve its objectives."
That desire to learn is why Dahle is in two book clubs, one developing from a women's leadership program and the other focusing on healthy alternative lifestyles. It is why she has taken the Myers-Briggs personality test no fewer than four times — she wants to learn as much about her own tendencies as she can. Twice it has claimed she is an extrovert. Twice it has claimed she is an introvert. Dahle insists so vehemently she is the latter, the veracity of her argument may contradict her voiced belief.
The time as an examiner also satiated her thirst for knowledge. Every bank presented a new experience, after all.
"The regulator side of things has assisted Julie. As a regulator, you go into the institution and your assignment is varied from institution to institution," Bakkum said. "You get to know every moving part of the commercial bank. She had the opportunity to see it from that vantage point."
Now, that experience continues to pay off, even if from a different vantage point.