Last spring, one of the largest credit unions in the country took the acquisition of banks by credit unions to a new level. In a move that's a first for U.S. credit unions, GreenState Credit Union of North Liberty, Iowa, announced that it would buy two community banks at once: Premier Bank of Omaha, Neb., and Oxford Bank & Trust in Oak Brook, Ill. The combined assets of both community banks make the acquisitions the second-largest purchase of bank assets by a credit union to date. GreenState said that it expected to close both deals by year's end, swelling its assets to close to $9 billion.
After a lull due to the Covid-19 pandemic, credit unions are pursuing banks and thrifts with renewed vigor, picking up where they left off in 2019, which set a record for credit union-bank deals. In buying community banks, credit unions are leveraging their financial heft to break into new markets, gain new members and become a force in commercial lending. For their part, many bank owners find it difficult to turn down a handsome offer from a credit union, despite the complexity of such sales and the stigma associated with them.
"Bankers historically have hated credit unions and thought they would never sell to a credit union," said Kirk Hovde, managing principal of Hovde Financial, an investment banking firm in the Chicago area. "But at the end of the day … a credit union's cash is just as green as a bank's cash."
Increasingly, these acquisitions are seen as an existential threat by community bankers, who accuse credit unions of abusing their tax-exempt status to outbid banks in acquisitions and get a leg up on them in other ways. The Independent Community Bankers of America and other community banking voices have lobbied federal and state lawmakers to curb credit union-bank deals.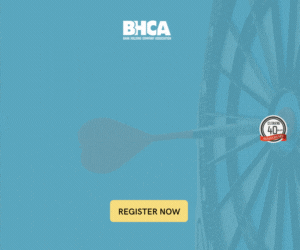 Credit unions' appetite for banks also has public policy implications, notably the loss of tax revenue when a bank is acquired by a tax-exempt credit union.
Credit unions come calling
Once few and far between, bank purchases by credit unions have increased over the past seven years. Nationwide, acquisitions of banks and thrifts by credit unions more than tripled between 2015 and 2019, according to S&P Global Market Intelligence. The 14 credit union-bank deals that year were the most ever — but a small fraction of the more than 240 bank purchases by other banks that year. 
Completed sales of Midwest community banks to credit unions in recent years include Kalamazoo, Mich.-based Advia's purchase of Peoples Bank of Elkhorn, Wis., in 2017, and Golden Eagle Community Bank in Woodstock, Ill., two years later; GreenState's 2019 purchase of First American Bank of Fort Dodge, Iowa; and last year's acquisition of Elberfeld State Bank in Indiana by Heritage Federal Credit Union, Newburgh. In each of these transactions the bank was absorbed into the credit union and its charter terminated.
Like the banking industry, credit unions have grown rapidly and consolidated over the past 15 years. Assets held by federally insured credit unions have more than doubled to $1.95 trillion since 2008, according to the National Credit Union Administration, which regulates federal credit unions. While the number of credit unions has declined, the ranks of those with more than $1 billion in assets have increased, with large institutions like Advia, GreenState and Wings Financial of Minneapolis seeing the most growth in membership, loans and net worth. 
Large, well-capitalized credit unions have set their sights on acquiring banks as a way to scale up and make inroads into lines of business such as C&I lending that traditionally have been the domain of banks. "It's absolutely about serving new markets or strengthening your presence and service in a marketplace you're currently in," said Michael Bell, co-chair of the financial institutions law practice at Honigman LLP.
Bell has almost single handedly stoked the surge in credit union purchases of banks, laboring tirelessly to woo prospective bank sellers and streamline the acquisition process. Since 2011, he's represented credit unions in about 40 whole-bank deals, plus purchases of bank branches. All of these transactions were cash sales; because credit unions don't have shareholders, they can't offer both cash and stock, typical of bank-to-bank deals. 
Credit unions face several challenges in acquiring banks, not the least being the longstanding enmity between community banks and credit unions. Some bank owners refuse to entertain bids from credit unions, says Craig Mueller, managing director of Oak Ridge Financial, a Minneapolis firm that has advised banks in sales to credit unions: "Some closely-held banks owned by family members have said, 'no, we won't allow a credit union to be a buyer.'" Mueller says widely-held banks, conscious of their fiduciary duty to shareholders, are more open to selling to a credit union.
Many bankers who choose to sell to a credit union feel shame that lingers long after the deal is done and the bank dissolved. Several former top executives at community banks sold to credit unions — some of whom accepted new positions at the acquiring credit union — declined to speak to BankBeat about these deals.
Tax and regulatory issues can also prevent or delay the consummation of credit union-bank acquisitions. Because a credit union cannot legally buy bank stock, acquisitions are structured as an agreement to purchase a bank's assets and assume its liabilities. For C-corporation banks, that raises the painful matter of double taxation; income from the sale is taxed once at the bank level and again, in the form of capital gains, when the holding company distributes the proceeds to shareholders. Bell said most of the selling banks he deals with are S-corps, but "we do C-corp deals too, and if there is double tax we have to deal with it."
Closing the deal involves navigating the separate regulatory worlds of banks and credit unions, a complicated and often onerous process. Much back and forth has to occur between the NCUA and bank regulators, primarily the FDIC, and figuring out what assets and liabilities must legally be excluded from the sale can be time consuming. Bell says closing a credit union-bank purchase takes roughly 30 to 45 days longer than the typical bank-to-bank deal.
'An ongoing war'
Covid-19 socked it to all M&A, but bank purchases by credit unions rebounded last fall, and in the first half of this year four credit union-bank deals were announced, including the biggest one to date, Vystar Credit Union's pending agreement to buy the $1.5-billion Heritage Southeast Bank of Jonesboro, Ga. In May, Wings Financial wrapped up its acquisition of Brainerd Savings & Loan, a one-location mutual in Brainerd, Minn. Then came GreenState's announcement that it was buying Premier Bank and Oxford Bank & Trust. In the press release GreenState CEO Jeff Disterhoft said that the acquisition of Premier "will allow us to do wonderful things for [Premier's] customers and communities they reside in."
More such upbeat announcements are likely before the snow flies. Hovde said he's "very busy right now" with new M&A activity, including representing Oxford and other banks being acquired by credit unions. Bell said that he was working on about 20 potential whole-bank deals on behalf of credit unions, in three of which a purchase agreement was in the offing.
The aggressive courting of small, locally-owned banks by credit unions has provoked staunch opposition by banking trade groups, which argue that large credit unions are unfairly capitalizing on their exemption from federal and state corporate income tax to buy banks — something that Congress didn't intend when it established not-for-profit credit unions during the Great Depression to promote savings and home financing. 
Many bankers believe that lower taxes and other costs allow credit unions to pay more for banks and thereby outbid other banks. (Bell calls this "a 100 percent myth," and Hovde says that in his experience "we've had plenty of deals where we've included banks and credit unions in the buyer universe, and our client ultimately decides to sell to a bank.") 
Bankers also point out that the acquisition of tax-paying banks by credit unions robs the IRS and state and local governments of income tax revenue, increasing the tax burden on other businesses and households.
In the past few years the banking industry has intervened in credit union purchases of banks, and sought restrictions on these acquisitions and other credit union activities, such as commercial lending, that infringe upon the role of community banks. Earlier this year the ICBA called upon Congress to hold hearings on credit union-bank acquisitions, and in July it proposed a federal "exit fee" on bank purchases by credit unions amounting to 10 percent of the gross value of the acquired bank's assets or liabilities.
At the state level, the Iowa Bankers Association objected strenuously to GreenState's purchase of First American Bank, and the last state Legislature supported a bill that would have barred state-chartered credit unions like GreenState from buying banks. "Iowa has been ground zero for the battle between banks — I should say taxpayers — and credit unions," said IBA President John Sorensen. "It's been an ongoing war because we know how significant an issue this is for the future of community banking in our state."
Bankers in Minnesota and Nebraska have also pushed back on credit union acquisitions of banks. Following the ICBA's lead, the Independent Community Bankers of Minnesota supported an initiative in the 2021 state Legislature to create a formal work group to analyze the impact of credit union-bank deals, including foregone tax revenues. The Nebraska Bankers Association has protested Premier's sale to GreenState, arguing that Nebraska law prohibits state-chartered banks from selling to a credit union chartered in another state; the state Department of Banking and Finance had scheduled a Sept. 8 hearing on the matter. 
If you can't beat 'em …
The righteous ire of bankers is unlikely to stop, or appreciably slow, the purchase of community banks by credit unions. Credit unions maintain that they are well within their rights to acquire banks in order to grow and expand the quality and scope of their services, and dismiss criticism from bankers as self-serving attempts to stifle competition. "I understand that credit unions present a competitive challenge," said Disterhoft in an interview, "but if we weren't being successful in serving [GreenState members] we probably wouldn't see the consternation over taxes and bank acquisitions."  
As for the charge that the sale of banks to credit unions reduces tax revenues, Disterhoft counters that higher interest rates and cheaper loans for members provide an economic boost for communities where credit unions expand their operations. 
So far, Congress, the NCUA and state lawmakers and regulators have largely acceded to the ambitions of credit unions. The banking industry has had scant success in preventing or penalizing credit-union bank purchases (Iowa bankers did score a victory last year when the state Superintendent of Banking, Jeff Plagge, ruled that his agency would rebuff any future attempt by a state-chartered bank to sell to a credit union).
Credit unions will continue to target community banks as an efficient means of adding members and branch locations and diversifying their loan portfolios. GreenState's strategic plan calls for a portion of annual growth to come from M&A — mergers with other credit unions and purchases of banks. "It's part of our long-term strategy and ideally will continue to be so for the foreseeable future," Disterhoft said.
However, M&A dealmakers don't believe credit unions buying banks will become a significantly larger share of overall activity; Bell foresees no more than 15 to 20 such transactions annually, assuming total bank acquisitions returns to pre-pandemic levels. "These will always be in the minority and that will not change," he said. 
For community banks considering selling, there will be no avoiding the temptation of selling to a credit union that makes a bid too good to refuse. Mueller recalled a comment by a bank owner who accepted such an offer despite harboring misgivings about the deal: I fought them all my life, and now we actually have the opportunity to make some money on them. Why shouldn't I take that opportunity?
Freelance economics and business writer Phil Davies is a former editor with the Federal Reserve Bank of Minneapolis.