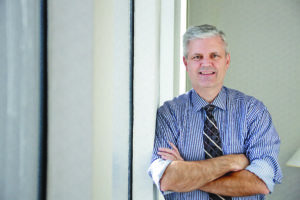 The student debt statistics are stunning:
45 million Americans hold $1.5 trillion in student loans.
Student debt affects three out of four people who attended college.
The average individual student debt is $37,000.
Most of the borrowers need nearly 20 years to pay off the debt.
This kind of debt is a huge drag on the economy. Many people delay purchasing their first home because they have too much debt. In some cases, they delay marriage or starting a family. And, substantial debt makes it tougher for people to start, buy or expand a business.
I applaud the small number of businesses (about 4 percent of businesses across the country) that offer employees a benefit that helps them pay down their student debt. MidWestOne Bank of Iowa City, Iowa, for example, started offering such a benefit about one year ago. So far, about 100 of its employees have signed up to receive, on average, $80 per month. A spokesperson for the bank said the benefit already has collectively knocked off 70 years' worth of debt repayment.
You might think this kind of benefit is aimed at younger employees, but MidWestOne said the average recipient is 33 years old. While we might think millennials hold most of the student debt, people often carry student debt well into their 40s and beyond if they attended college later in life.
Congress needs to help more businesses offer this assistance by making the repayment of student debt a pre-tax benefit. Current IRS rules make it clear that while an employer can offer tuition reimbursement up to $5,250 per year tax free, loan repayment can only be made with taxable income. Student debt repayment as an after-tax benefit is inefficient. If an employer wants to give $1,500 per year to an employee to pay down their student debt, the employer and the employee must both pay the same taxes attached to salary. I urge Congress to give employers the opportunity to offer this benefit tax-free.
I encourage bankers to seriously consider taking this on. Banks could polish their image if they became known as the industry that helps its employees pay down student debt. The government has largely taken the student loan business away from the banking industry, but helping employees pay off those loans could be the best strategy banks have for attracting a new generation of employees (and customers) who otherwise tend to ignore traditional banks.