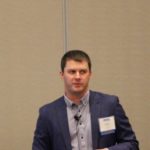 Community bankers need to consider a number of factors when embarking on M&As, according to CliftonLarsenAllen CPAs Joshua Juergensen and David Heneke. The pair informed bankers of the steps they should take to ensure successful transitions during the Bank Holding Company Association's annual fall conference. 
Comprehensive due diligence for M&As includes utilizing internal and external experts along with identifying and assessing credit, financial, reputational and cyber risks.
Heneke noted community banks must also evaluate the underwriting standards of the seller or buyer, how the other organization in the proposed deal handles write-ups and risk management, and the possible impact of any unknown complications. Also, identifying and confirming synergies and valuation models along with providing input on definitive agreements, execution and integration are key.
Early communication with core providers is essential in core and ancillary system terminations or de-conversions. For cyber risk, Juergensen and Heneke called on community banks to "lean on" internal and external experts. Reputational risk is also key: Community banks must consider the impact any acquisition would have on employees, institutional expertise, community involvement and customer expectations. For long-term leases, purchasing banks should understand the terms, renewal options and other components of such agreements.
Heneke said community banks should immediately undertake fair value analysis and account for the six to eight months it takes to transfer core systems. "Be ready to adapt," he added.  He's seen banks develop a sometimes-detrimental competitive drive to purchase another bank after coming up short in previous attempts, an approach that sometimes leads to community banks paying more than they desired. He emphasized that banks purchasing another institution are not committed to acquiring an entire loan portfolio.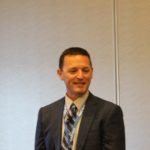 "It doesn't have to be an all-or-nothing [deal]," Heneke said. "It's important to kind of set that framework so that you don't go beyond that and get yourself caught up in paying more than you are willing to." 
M&A considerations have changed considerably over the past several years. Five to 10 years ago, interest rates were low and community bank valuation discounts closely aligned with allowances. Now, Heneke noted many banks still sit on loans from that time, causing rate premiums to sometimes completely overpower the credit component of the discount.
Community banks shouldn't enter into seven-to-10-year core contracts; instead, Heneke and Juergensen instead advised banks to finalize an acceptable capital value and continuously refine their valuation models. Juergensen noted that planned transactions paused at the beginning of the pandemic are now resurfacing, causing an influx of bidders.