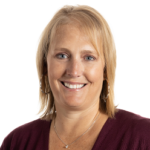 Community banks can often face challenges internally when rolling out new products and services. This can include everything from the logistics of consistent training for employees across the branches and internal willingness to accept change.
"One of our smaller branches literally has three employees in a rural community," said Paula Kurkowski of Stockman Bank, Miles City, Mont, "And some of our large branches have 40-plus employees and are located in a big city. So how do we implement things that make sense for both?"
Stockman Bank uses an internal learning management system to provide training to employees. The bank also uses WebEx with breakout sessions to let employees practice using a new product. Metrics within these platforms can tell the bank which employees are "getting it" and which aren't. Kurkowski admits that it's hard to keep the customer experience consistent among the different branches.
Part of the internal strategy, in addition to considering the employees involved, is deciding on a phased rollout versus a "rip the band-aid off" approach. A phased rollout can be more manageable internally, but also mean running an old and new platform side-by-side for a period of time, which can be confusing or reduce efficiency.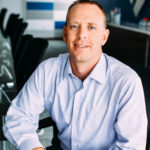 First State Bank Nebraska, Lincoln, spanning 17 branches and serving both commercial and agricultural borrowers, adopted a new loan origination system in the past year. The chosen product, Abrigo, impacted nearly every aspect of the loan department. And while Abrigo has some customer-facing components, much of its impact was internal, such as loan approvals and loan operations. The bank opted for an all-in-one approach to optimize the loan workflow from the beginning. "We went back and did additional training at a smaller group level to reinforce the broader training," said Keith Jantzen, chief lending officer, "since it was a lot to take in at one time."
Chris Bailey said that while The First National Bank of Carmi, Ill., wants to continue to increase what it offers to customers, it becomes a lot to manage. The bank tries to converge systems, adding on to existing platforms where it makes sense so that the employees don't have to learn as much, but that's not always possible. He noted the challenges associated with a tightening labor market and employee turnover in keeping everyone up to speed.
First State Bank Nebraska wants to build a team of employees that is equipped to keep the bank moving forward. One way the bank accomplishes this is through internship opportunities. The bank typically brings in two to five interns per summer and keeps one to two of the interns as full-time hires. In the eight years that the bank has been running this program, it has about a dozen staff who began as interns. Jantzen says that the program has been a great way to draw in new talent and attract a younger generation of employees who are willing to embrace change.