Bremer Financial Corporation, the holding company for St. Paul, Minn.-based Bremer Bank, announced November 19 it had filed a lawsuit in Ramsey County District Court to "protect its employees, shareholders and customers, and other local stakeholders from the Otto Bremer Trust's hostile takeover attempt," according to a statement.
According to the complaint, on October 28, the Otto Bremer Trust announced its purported transfer of approximately 37 percent of Bremer Financial's voting stock to 19 out-of-state hedge funds, with the stated goal of putting Bremer up for sale. The move was characterized by members of the Bremer Financial board who are not OBT trustees as an "attempt to seize control of the company from its employee shareholders and deliver it to OBT and its associates.
"In filing this lawsuit, the board is carrying out its fiduciary obligation to ensure that any transfer of Bremer Financial shares is valid and consistent with OBT's and Bremer Financial's organizational documents, which reflect Otto Bremer's vision to harness the power of banking to drive economic growth and to support our communities," said Ronald James, board chair of Bremer Financial.
The majority of Bremer Financial's board opposed a sale when the idea was first presented; they voted accordingly. Bremer Financial President and CEO Jeanne Crain, and fellow board members Mary Brainerd, Glenn D. McCoy, Kevin Rhein, Wendy Schoppert and Charles Westling, along with James, are named as plaintiffs in the lawsuit. Trustees pushing for the sale, S. Brian Lipschultz, Daniel C. Reardon and Charlotte S. Johnson, are named as defendants.
According a statement issued by Bremer Financial, the lawsuit:
Seeks a judgment declaring the purported transfers invalid and enjoining the OBT trustees from transferring Bremer Financial shares or engaging in discussions with potential acquirors of the Company without express authorization from the Bremer Financial board.
Declares that the OBT trustees breached their fiduciary duties as directors of Bremer Financial by, among other things, sharing confidential Bremer Financial information with potential acquirors without authorization.
Asserts that the OBT trustees' bad faith actions and contravention of Board directives constitute shareholder oppression.
The court compliant called the move by the Trustees a "scheme" designed to enhance the trustees wealth.
The Otto Bremer Trust is a charitable organization that has held a majority of Bremer's shares since it was created in 1944. Company founder, Otto Bremer, created a permanent relationship between the Trust and the bank in order to ensure  his charitable vision could be supported through bank earnings. He included in the Trust Instrument a provision that directs the Trustees to retain all of the Trust's Bremer shares unless it becomes "necessary or proper" to sell them due to "unforeseen circumstances." For the past 30 years, the Trust has been disabled from exercising voting control of Bremer Bank. Instead, voting control rests with Bremer's employee-shareholders, who have elected a board majority independent from the Trust. This structure was put in place for the specific purpose of complying with federal tax laws that prohibit charitable foundations from controlling the boards of for-profit companies while allowing the Trust to maintain its majority economic interest in the bank, according to the complaint.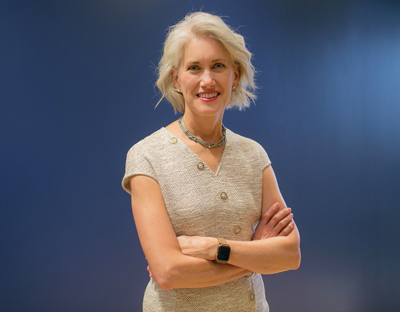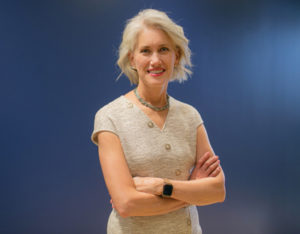 The complaint further states that Bremer's annual dividends have always been more than sufficient to enable the Trust to carry out its philanthropic mission. The company reports it has paid more than $750 million in dividends to OBT in the last 30 years.
"We are extremely disappointed that OBT's reckless unilateral actions have undermined a partnership that has delivered for the people of Minnesota, North Dakota and Wisconsin for more than 75 years," said Crain. "Regardless, Bremer will continue to focus on serving our customers, employees and communities with the same heartfelt determination that Otto Bremer instilled in our company when he established it in 1943. I remain confident in Bremer's strategic direction, our sharpened focus on key customer segments and digital innovation, and in our dedicated and innovative team of more than 1,800 employees. Our financial standing continues to be strong and we've implemented important initiatives that will allow us to remain a key competitor in our markets, strengthen our position into the future and continue to serve our communities."
Bremer serves communities throughout Minnesota, North Dakota and Wisconsin, including many rural locations first established by Otto Bremer himself. Bremer Bank is the fourth-largest bank in Minnesota and the 11th-largest agriculture lender in the nation.