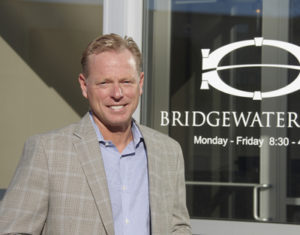 Bridgewater Bancshares, Inc., holding company for the fast-growing Bridgewater Bank in Bloomington, Minn., announced Feb. 16 it is going public.
It has filed a registration statement with the U.S. Securities and Exchange Commission for a proposed initial public offering of shares of its common stock. A portion of the shares will be issued and sold by Bridgewater and a portion will be sold by certain shareholders of Bridgewater. The number of shares to be offered and the price range for the proposed offering have yet to be determined.
Bridgewater has applied to list its common stock on the Nasdaq Capital Market under the ticker symbol "BWB."
Sandler O'Neill + Partners, L.P. and D.A. Davidson & Co., are acting as joint book-running managers for the proposed offering. The proposed offering will be made by prospectus. Copies of the prospectus, when available, may be obtained from Sandler O'Neill + Partners, L.P., Attention: Syndicate, 1251 Avenue of the Americas, 6th Floor, New York, NY, 10020; by emailing [email protected] or by calling 866-805-4128, or D.A. Davidson & Co., Attention: Syndicate, 8 Third Street North, Great Falls, Mont., 59401; by calling 1-800-332-5915 or by emailing [email protected]
Bridgewater Bank serves commercial real estate investors, small business entrepreneurs and high-net-worth individuals. Bridgewater Bank has six locations in the Minneapolis-St. Paul area. At year-end 2017, the bank had assets of $1.6 billion, with loans totaling $1.3 billion, deposits of $1.3 billion and total shareholder equity of $137.2 million. Castle Creek Capital, a private equity firm in San Diego, was the company's first institutional investor; it injected $15 million in capital in Sept. 2015. In June 2016, the bank received an additional $27.5 million in capital through another private placement.
Jerry Baack is president, CEO and founder of the bank, as well as founder and chairman of the holding company. Baack, who grew up in Richfield, Minn., and went to college in Mankato, Minn., is a former examiner for the FDIC and previously worked at Commerce Bank in Edina, Minn., and two other Minnesota banks prior to that. He raised $10 million to start Bridgewater. The bank opened on Nov. 2, 2005, was profitable by its third month of operation and has not taken a loss in any month since, Baack said. Baack was named the NorthWestern Financial Review Banker of the Year in January 2017.