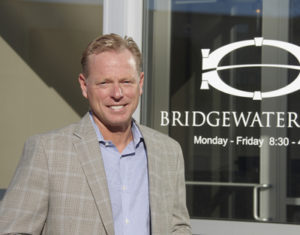 Bridgewater Bancshares, Inc., Bloomington, Minn., announced Mar. 16 that it has completed its initial public offering of stock. Bridgewater announced its intent to go public Feb. 16.
In the offering, Bridgewater sold 5,379,513 shares, including 1,005,000 shares of common stock sold pursuant to the exercise in full by the underwriters of its option to purchase additional shares, at an initial public offering price of $11.75 per share. The resulting net proceeds to Bridgewater, after deducting underwriting discounts and commissions and estimated offering expenses, was $58.4 million.
The selling shareholders sold an additional 2,325,487 shares of common stock in the offering at the initial public offering price. Bridgewater did not receive any proceeds from the sale of shares of common stock sold by the selling shareholders in the offering. Bridgewater shares began trading on the Nasdaq Capital Market on Mar. 14 under the symbol "BWB."
Sandler O'Neill + Partners, L.P. and D.A. Davidson & Co. acted as joint book-running managers for the offering. A registration statement, including a prospectus, relating to the common stock was declared effective by the Securities and Exchange Commission on Mar. 13.
Bridgewater Bank serves commercial real estate investors, small business entrepreneurs and high-net-worth individuals. Bridgewater Bank has six locations in the Minneapolis-St. Paul area. At year-end 2017, the bank had assets of $1.6 billion, with loans totaling $1.3 billion, deposits of $1.3 billion and total shareholder equity of $137.2 million. Jerry Baack is president, CEO and founder of the bank, as well as founder and chairman of the holding company.