David Bush will retire from the boards of directors of Sparta, Mich.-based ChoiceOne Financial Services, Inc., and ChoiceOne Bank, effective July 25.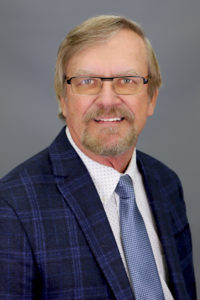 Bruce John Essex Jr. was appointed to the ChoiceOne board, effective upon Bush's retirement.
 An optometrist, Bush retired from the profession in 2002. He has Bachelor of Science and Doctor of Optometry degrees from Pennsylvania College of Optometry at Salus University, Elkins Park, Penn. Essex is the managing director of the private equity and venture capital firm Port City Ventures, Muskegon, Mich., and the director and co-owner of the commercial and residential real estate and brokerage and property management company Core Realty Partners, Muskegon. Essex has a Bachelor of Science degree from Michigan State University, East Lansing.  
"These two men have certainly made their mark on ChoiceOne," said ChoiceOne CEO Kelly Potes. "David has served our organization as a board member for 35 years. We are extremely appreciative of his leadership over the years and will miss his wise counsel as he retires from our boards. John had significant ownership in Community Shores Bank Corporation that merged with and into ChoiceOne in 2020. As an expert in his field and a prominent business leader in our communities, we are pleased to welcome John to our ChoiceOne board."