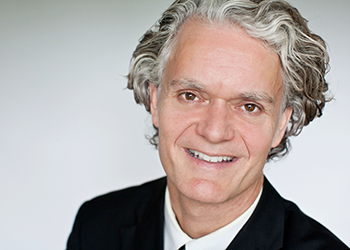 Highland Bank is still very much a family-owned bank. Rick Wall, president and CEO, sits next to his brother and sister on the board, and the patriarch is nearly completely settled in retirement.
Recently, however, the $526 million bank has made an effort to bring in outside perspectives to expand the board's purview. With Rick Brimacomb, Highland found a renaissance man.
Brimacomb spent three years studying pre-med, then changed circuit and crammed three years of business courses into two years at the Carlson School of Management at the University of Minnesota – Twin Cities. Now, he owns Brimacomb Capital, which funds local start-ups, and Club E, a networking group for business professionals. 
He's an entrepreneur's entrepreneur, always with an eye on broader trends. 
Brimacomb crossed paths with Wall over decades-long ebbs and flows of business dealings in Minneapolis. In 2017, after Highland Bank sponsored events for Club E, Brimacomb and Wall met at Crave, each with a business proposal for the other: Brimacomb wanted Highland Bank to invest in Brimacomb Capital; Wall wanted Brimacomb to join his board.
"The first thing I told Rick was, 'hey, if you want someone that's an expert in banking, who knows the rules and regulations and stuff, that's not me,'" Brimacomb recalled. "Not only is that not me, but I'm not interested."
But a jack-of-all-trades, Brimacomb was what the board needed and what it sought as the bank went through internal and external changes. 
In an interview at a Twin Cities Irish pub, a well-dressed Brimacomb noshed deviled eggs, sipped soda water splashed with bitters, and said, "I see so many different businesses in my business. I try to make interactions meaningful [for the bank] beyond what happens in the boardroom.
"If you're reading a bunch of different things and you're watching a bunch of different things, and connecting the data points in your head, then I think you can be a better board member, advisor, investor and business person."
Brimacomb's name has been peppered in business publications over the years, whether for giving his perspective on new bike lanes in the city, or supporting startups and programs ranging from a university entrepreneur club to a drone business.
A man of many tastes, Brimacomb flags articles, events, and keeps an eye on companies he thinks Wall might want to pay attention to, "especially with all the changes that are going on in banking and technology with the whole fintech movement," he said. 
Most recently, the bank implemented a new core technology platform. It was an important pivot, Brimacomb said.
The local homme d'affaire's vantage point also boosts marketing and business development amid changing demographic tides. Recently in the Highland Park neighborhood of St. Paul, where it operates its flagship branch, 122 acres of land that was once a Ford Motor assembly plant was approved for redevelopment. That means an estimated 13,000 construction jobs, 1,000 permanent jobs, 3,800 housing units, 265,000 square feet of office space and 150,000 square feet of retail space.
As one of the bank's core markets transforms, so must the way the bank thinks about service. Brimacomb imagines the new foot traffic, the high density housing, and various lives that could orbit the bank's redeveloped neighborhood.
"Rick doesn't have me there to be a banking expert," Brimacomb said, "He has me there to help better understand his customers, to help better serve his customers, and then hopefully market to new audiences."
The social amenity that came with Brimacomb's seat in the boardroom was his friendship with Wall. "You can work with somebody you like, you can work with somebody you respect, and you could be doing work that you like," Brimacomb said. "In this instance I have all three of those."
Learning about the balance necessary between business and family "was eye opening and powerful," Brimacomb said.
"The Wall family does an amazing job working together and managing their relationships both personally and professionally." The family behind the bank has weekly meetings amongst themselves. Rick Wall runs the bank, John Wall runs the real estate development groups, and Amy Wall does a bit of both.
Brimacomb commends the bank's enthusiastic culture, and readily joins in the fun. At a recent 80s-themed employee appreciation event, Brimacomb strode in with white shoes, lavender pants, and a burnt orange shirt under a blue sports coat. He was Sonny Crocket from Miami Vice. 
"They had almost 100 percent participation," Brimacomb said. "That really said a lot about the culture they've created, and the goodwill amongst their employees."