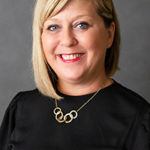 Madison, Wis.-based Capitol Bank has named Teri Erickson as bank manager for its planned east Madison location, and Andy Hayes as a universal banker on the bank's west side branch.
Erickson has nine years of experience and 12 more in retail management. She and fellow East Madison Market President David Robbins will manage the new location once it opens early next year. Erickson has an American Bankers Association personal banker certificate and recently graduated from MATC Leadership Academy. Erickson has been involved with the American Cancer Society and Big Brothers Big Sisters. Hayes has a liberal arts degree from Northern Michigan University and a marketing degree from Western Technical College. 
"Our growth as an organization continues to be supported by onboarding knowledgeable bankers that have great customer service skills," said Ken Thompson, Capitol Bank president and CEO. 
The bank's main location will remain on Madison's west side. The east side branch is expected to allow anyone in Dane County to be within 15 minutes of a Capitol Bank location.
"While many customers utilize digital banking channels, we know that people still tend to bank close to where they live or work," Thompson added.