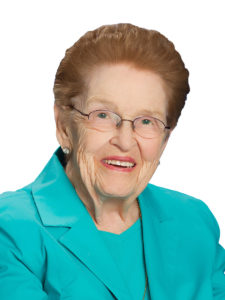 A celebration of life for prominent Minnesota banker Constance Bakken is scheduled for April 18.
The obituary of Bakken, 98, was listed in the April 10 Minneapolis Star Tribune. Bakken died Dec. 27. The celebration of life will be from 5 p.m. to 8 p.m. at First Lutheran Church of Columbia Heights, Minn., 1555 40th Ave. NE. 
Originally a medical technologist, Bakken retired from the industry to raise her two sons and two daughters. As her children became adults and she divorced her husband, Medtronic co-founder Earl Bakken, she bought Citizens State Bank in St. Louis Park, Minn., in 1980. According to the obituary, Bakken, by then in her 50s, dove headfirst into the industry, attending courses at the Minneapolis chapter of the American Institute of Banking, the Minnesota School of Banking, Northfield, Minn., and the School of Bank Administration at the University of Wisconsin, Madison.  
Bakken oversaw the bank's growth from $44 million to a more than $300 million multi-bank system. She received numerous business awards, and in 1990 was named one of 11 Distinguished Women in Banking by BankBeat's predecessor, Northwestern Financial Review. During her time at the bank, the number of female officers grew substantially. 
"One of the gratifying things about my position in the bank is the fact that it enables me to make certain that everyone whether male or female is fairly treated and fairly compensated," she said of being named a Distinguished Woman in Banking. Then-Minnesota Gov. Rudy Perpich declared May 23, 1990, as Connie Bakken Day.
Her son, Brad Bakken, became bank president in 1998. Connie remained on the board until she was 95.