Merrillville, Ind.-based Centier Bank appointed Chris Campbell to bank president.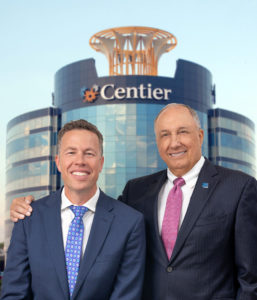 Campbell replaces Michael Schrage, who had served as president of the $6.2 billion since 1977. Schrage, who had succeeded his father, Walter Schrage, Jr., as president, is expected to keep his CEO and board chair positions.  
Campbell, who is married to Michael Schrage's oldest daughter, Laura, represents the fifth generation of leadership at the family-owned bank. He joined Centier in 2006 after serving his entire career in the financial industry, including on Wall Street. 
A bank board member since 2018, Campbell has a Bachelor of Science degree from Wittenburg University, Springfield, Ohio, and an MBA from Indiana-based Valparaiso University.  
 "I have had the honor of being immersed in every area of Centier Bank for the last 17 years thanks to [Schrage] and many others, and I am dedicated to continuing the legacy for the future of Centier Bank," he said.
"[Campbell] could not be more ready or prepared for this new chapter and looks forward to supervising some of the bank's senior partners and business lines to ensure Centier Bank continues to be a leading financial institution in the state of Indiana," Schrage added.