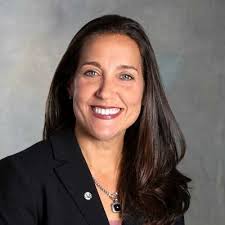 Minneapolis-based CliftonLarsonAllen is fortifying its presence in New England with its acquisition of Connecticut-based blumshapiro on Jan. 1.
The 35-year-old blumshapiro is one of the region's largest business advisory firms, with tax, accounting, audit, and advisory divisions. The more than 500 blumshapiro employees will continue to work in Connecticut, Massachusetts, Rhode Island and Virginia, increasing CLA's presence in the region to more than 1,150 people.
"At blum, we help clients create what's next by providing a platform to imagine the possibilities," said CEO Joseph Kask. "In CLA, we've found a team who shared our vision for the future and embraced our values through a common culture. Together we will create opportunities for our clients, people, and communities."
Allan D. Koltin, CEO of Koltin Consulting Group, advised both firms on the combination.
Post-merger, CLA will have more than 7,000 people in more than 130 offices in 31 states.
"With the addition of the blum team, our ability to attract and retain talent increases exponentially," said Denny Schleper, CLA CEO. "It's a tremendous advantage for our clients, underscoring our commitment to create inspired careers with channels for growth, success, and personal satisfaction."
Also on Jan. 1, Schleper will transition to a CEO emeritus role. Replacing him will be Jen Leary, currently CLA's chief strategy officer. Leary, also a director of the firm, has been with the company since 2009 and has 22 years of experience, including time as a senior manager with Ernst & Young.
CLA also announced the addition of five senior executives to its leadership team:
Nancy Brown, Chief Culture and Engagement Officer

Cathy Clarke, Chief Quality Officer

Scott Engelbrecht, Chief Geographic Officer

Yassir Karam, Chief Solutions Officer

John Langan, Chief Industry Officer