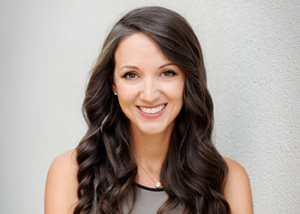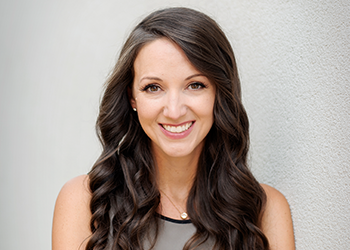 Rebecca Diaz is not a perfectionist. "There's this expression: GETMO. Good enough to move on," Diaz explained. "Sometimes you need that philosophy in your life."
Diaz is acutely aware of women's tendency to abstain from a job application because every prerequisite wasn't met to a tee. She knows and has admired women who will stay up all night on a project fine-tuned to perfection. Early in her career, she was used to being the fixer and first responder to any dilemma, big or small. But with experience and working with women along the way, she learned how to run with the big dogs, though her golf skills are still lacking.
Diaz is one of several bankers being honored as a 2020 "Outstanding Woman in Banking" by BankBeat magazine.
After she graduated from Colorado State University in 2008, Diaz hopped around the feeble job market doing odd jobs (like managing a restaurant and being a personal assistant), until she found herself as a bank teller at a large national bank. 
"They started me as far down the totem pole as possible," she said. "I didn't even get face-to-face customer interaction."
But promotions were quick to follow. She weaved through mortgage administration and banking, learning about the products and lending and credit along the way. Though she moved up to become an assistant manager at one of the largest banks operating in southern Colorado, the work culture, which she described as toxic, led her to quit and shift to a community bank. 
She took a leap of faith and a big demotion, landing at the Pueblo, Colo., branch of Legacy Bank in 2013 as a loan processor, where she expected to remain for the rest of her career. "But the stars lined up and opportunities kept coming in." She was promoted to a banking officer a year later, and became vice president at the Wiley-based bank in 2018.
Aside from taking more chances, Diaz would tell her younger self and other young professional women to negotiate on their own behalf — whether it be salary, benefits or simply standing up for oneself. "No one else is going to do it for you," she said. "Most women will just take what is offered to them."
Early in her career is also when Diaz witnessed and worked with powerful women. "Seeing how determined they were and how hardworking they were — it made me want to strive to be like them."
And these women double as some of her closest friends. Cassie Hart, Michelle Gardner, LaShawnda Padilla and Crystal Faricy, stand beside her on the Junior League of Pueblo, where she served as treasurer for three years, was the secretary of the board for two, and this year, she qualifies for tenure. The organization encourages women to get out of their comfort zones and make connections, which is a philosophy Diaz continues to apply. 
Diaz has been at Legacy since 2013, and this was the first year she was invited to the bank's golf tournament. "To be seen and to have those conversations outside of the office is so important," she said. 
Diaz was also the first woman the $418 million bank sent to the Graduate School of Banking at Colorado-Boulder, where her term paper landed her at the top of her graduating class — and infiltrated the bank's culture. 
The term paper was on corporate culture and, instead of using the traditional small sample size, Diaz reached out to her own bank's employees — from the board room to each of its seven branches — to assess its culture at every level. She ultimately submitted the report to Legacy's board of directors. "It was neat to have a paper that was actually impactful," she said. 
"I learned that culture really does have to start at the top, and it has to be talked about often," Diaz said. "It has to be led by example." She also found that when an organization has short and long-term goals, unity and integrity are what get the needle moving.
These values are also what tie Diaz to the Pueblo community. As a member of the Latino Chamber of Commerce, she was named as one of the community's Top 40 under 40 in 2018. "There are so many young people, especially in Pueblo, who contribute so much," Diaz said. 
Diaz is especially passionate about small business support in the community. Last summer, a client of hers wanted to open a food truck that sells macaroni and cheese.
"It seemed so out of left field," she said. "We looked at the numbers and it wasn't making real sense." 
Diaz worked with the customer to make a plan and bring in alternative sources of collateral. Now, the mac and cheese truck is in business on the weekends, "and she sells out every single time," Diaz said. "And that was the start to changing her life."
And in the long run, Diaz said the asset with the highest return has been her community involvement. 
"I don't think that people should volunteer or give back with the expectation that they're going to get anything in return, but that tends to be what happens," she said. "You get out there and you're doing what's important to you and the community. You get to know great people, and it just helps you along your path."