Elevations Credit Union in Boulder, Colo., has agreed to acquire the assets of Cache Bank & Trust in Greeley, Colo.
Combined, the organization would have approximately $2.20 billion in assets and 141,700 members. Cache currently has $121 million in assets and three branches in Denver, Fort Collins and Greeley. It has about $54 million in loans — down from $58 million a year ago — and $106 million in deposits.
It's anticipated the acquisition will be finalized in the first quarter of 2020, with a full integration of the two operations in the third quarter of 2020, subject to regulatory approval.
"We are fulfilling Elevations' long-term vision of serving northern Colorado and this will allow us to expand our commercial lending, business banking, consumer banking and mortgage capabilities even further in both Larimer and Weld counties," said Gerry Agnes, president and CEO of the currently $2 billion Elevations Credit Union. "We look forward to our two community-minded institutions coming together to better serve the expanding membership."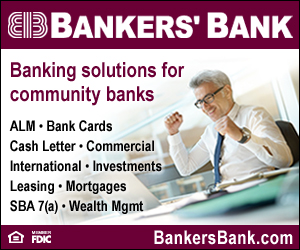 Elevations was advised by Howard & Howard Attorneys PLLC as legal counsel. CBT was advised by Stinson LLP as legal counsel.
Although part of a broader trend of credit unions acquiring from banks in whole or branch deals, this is the first such transaction in Colorado, according to Michael Bell, a Howard & Howard attorney who has become a specialist in CU-bank deals.
"We didn't go into this deal lightly," said Byron Bateman, CEO, president and chair of CBT. "We know Elevations is best suited to make long-term investments to ensure our customers have the financial solutions that are right for them, and we are confident this will be a great opportunity for all involved."