Minnesota-based Community Bank Owatonna appointed Kent Kienholz as chair of the board.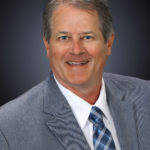 Kienholz, a board member for the past seven years, is president of customer satisfaction services company Client Research Services, Inc. He has a degree from the University of St. Thomas, St. Paul. 
"His knowledge of business and banking will provide leadership to the bank and staff in a complex and ever-changing financial environment," said President/CEO Steve Grams. 
The $81 million bank appointed David Olson Jr. to its board. Olson, director of finance and administration at Owatonna Public Utilities, graduated from Iowa State University, Ames, and has an MBA from Georgia State University, Atlanta. 
"He has a long history of service to the community and will bring additional business expertise to our board," Kienholz said.