In 2020, 26 percent of employers reported difficulty finding employees. Last fall, that number leapt to 73 percent, according to a survey by advisory firm Willis Towers Watson. Nearly the same number of employers expect that difficulty to continue. In order to compete for talent, community bankers have had to get creative and strategic by partnering with nonprofits, state bankers associations and institutions of higher learning.
Community banks in the Milwaukee and Chicago regions have found hiring success through a program called BankWork$, an eight-week training program offered free to adults in under-served communities who want a career in financial services. The program, founded by philanthropist and retired Wells Fargo executive Les Biller, provides placement assistance and ongoing coaching. Jovo Potkonjak, sector specialist with Employ Milwaukee visited a BankWork$ graduation in Chicago in 2017 and urged the nonprofit to bring the program to his community. 
It took a year of pestering before BankWork$ came to Milwaukee. "I was ecstatic," Potkonjak said. "We currently have 13 partner banks and the Wisconsin Bankers Association." 
The program, which now has outlets in 13 communities across the nation, has a 75 to 80 percent placement rate. One year later, the graduates typically still work at their banks, many having been promoted one or two times.  
Pyramax Bank, a $539 million federal savings bank in Greenfield, Wis., recently attended its first BankWork$ graduation and hiring event, even though the bank was fully staffed at the time. "Candidates are top notch. It is impressive how much professionalism they have and how much gratitude they have for the companies partnering to find employment for them," said Monica Baker, senior vice president and chief brand officer.
"We interviewed a lot of great candidates from that program. I just reached out to one this morning [but] she had already found employment," Baker said. 
Beyond its participation with BankWork$, Pyramax has kept its talent pipeline full by condensing its hiring timeline. "If someone applies today, I may interview them today or tomorrow. We can hire within the week so we don't lose candidates to other companies," Baker said. "That helps tremendously." 
Having positive employee reviews available on the internet also gives the bank a leg up. "Every other or every third candidate references [employer rating website] Glassdoor," Baker said. Pyramax leverages its employees' networks through an incentivized referral program. Once a new hire reaches six months on the job, the referring employee gets a bonus. 
The bank also hires proactively when they find an outstanding candidate. That person gets added to a float team or shadows a position if they know an employee will be changing roles. Ultimately, though, Baker believes hiring and retention comes down to treating bank employees well. "It builds loyalty and you get that paid back tenfold."
Brian Gilbert, senior vice president and ag banking manager at The First National Bank in Sioux Falls, S.D., agrees with Baker about treating employees well. One of the benefits to working at the $1.7 billion bank is the flexible work environment, Gilbert said. And not just working from home but flexibility in scheduling work around volunteering and family time. When the bank conducts interviews, it highlights its FIRST values: Family; Independence and Innovation; Relationships; Stewardship; Teamwork. "That lands well with most people going through the interview process," he said. 
Finding great employees also goes hand-in-hand with knowing great people. The bank works hard to be present at events where bankers gather, to know its competition, to meet "the young stars in the industry," Gilbert said. "I think we do a better job than most of knowing who those people are that we want to attract." 
Gilbert credits recruiting success to the bank's "extremely vibrant executive team." When people see the dynamic personalities of the bank's leaders, they want to be part of the organization, he said. "We do things a little bit differently, with a little bit more flair to it."
Joshua Hogue, president of $730 million Reliabank in Estelline, S.D., which has seen $192 million in growth in the last year, agrees that having personal relationships is very valuable in keeping the banker pipeline filled. "You keep those relationships going, and you call on them when you might have a position for them," he said. 
Hogue had a chance meeting with a banker whose daughter played basketball with Hogue's daughter. Less than a year later, when Hogue was promoted to president, he figured the other banker might be tired of his 30-minute commute and gave him a call. That banker was hired and was instrumental in Reliabank's success with PPP loans.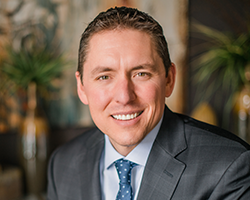 Reliabank doesn't let a "no" be the end of the conversation. If people they've interviewed take a job elsewhere, staff will ask that applicant for the names of others who might be interested in the position, which has been a successful approach for them.
While the bank utilizes various strategies to keep its banker pipeline filled, not every approach is successful. Recently, the bank had an opening for a senior lender. After having posted the position for four weeks with no qualified applicants, they decided to reevaluate the job description and look either outside the industry or for a recent college graduate.
To capitalize on collegians entering the workforce, Baker said Pyramax maintains relationships with several colleges and universities to actively recruit students pursuing finance or accounting for summer internships. It hopes "we can keep them in the long run," Baker said.
It's the same thought process that led the Nebraska Bankers Association to partner with the Department of Agricultural Economics at the University of Nebraska-Lincoln to offer scholarships and internships at NBA member banks. After 15 years, the program has placed 155 interns at 53 banks, with about 35 percent of them choosing to stay in banking after graduation. 
Cornerstone Bank, a $2 billion bank in York, Neb., hired 16 interns over the years and customizes each internship to the student so they can spend more time in areas of interest. "We make it flexible to make it rewarding for them and beneficial for us in the long-term," said Ron Salsman, vice president and manager of agricultural lending. To date, Cornerstone offered seven of those interns full-time jobs; another three found positions at other financial institutions. "I consider it very successful for what we've achieved and the employees we've gotten," he said.