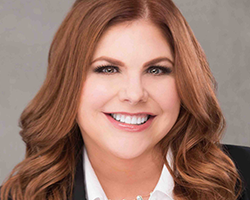 By the second week of March, bank lobbies across the nation shut their doors with rhythmic acceleration as the number of coronavirus cases shot up, and the nation's heartbeat quickened. By the third week of March, banks with open doors became an anomaly. Bankers spoke with customers through glass as drive-thru lanes grew vital; they waived fees; they encouraged mobile banking.
Star Bank, Eden Prairie, Minn., made a swift shift to connect with customers online. The majority of consumers were at home anyway, and the bank saw an opportunity to meet them where they're at — on the other side of the screen. Branch tellers from Star's 10 Minnesota locations made Facebook videos directly addressing their customers, filling them in on what banking looked like with lobbies closed. The bank connected with its online community to share information on scams, offer advice and direction for business owners, and provide reminders to check on loved ones. 
"The feedback — the liking and sharing and comments — has been gangbusters," said Katie Wahlquist, chief administrative officer at the $291 million bank. Typically, the bank's Facebook posts have received a handful of shares, maybe three to five. Now, the posts have been shared by the hundreds — especially those about scam risks. "Right now, people are really in a mode of protecting themselves, their families and their finances," Wahlquist said.
Though direct communication has been digital, customers are also met by a familiar voice when they call the bank during business hours. "[Customers] want to get their financial services questions answered by someone directly, and to know that the bank is still open has provided people some comfort."  
And with businesses being shut down, quickly and publicly, lenders are having conversations with borrowers who they know may be in trouble, who own nonessential businesses, or who have had to lay off employees. "As a community bank, one of our mottos is to know your customer," Wahlquist said. "Now, reaching out to customers is coming from a huge place of empathy because of what's happening with the pandemic."
If it seems Star Bank was well prepared to pivot, it's because it had a strong disaster recovery plan already in place. Ironically, its disaster simulation test was a global pandemic. The test, scheduled for April, had to be canceled. "Honestly, we are living and breathing our continuity and disaster recovery plan," Wahlquist said. "This is what you prepare for as an institution. If you aren't prepared for it, then you're not really doing your job as a fiduciary, a responsible employer and a responsible community bank."
Community banks are not only finding new ways to connect with customers in the pandemic-era, they are finding ways to continue to help their communities. Central Bank & Insurance, Storm Lake, Iowa, donated $55,000 to local food charities as uncertainty escalated mid-March. 
"The impact the coronavirus has on local families is concerning. It's been weighing heavily on our minds," said John Brown, Central Bank CFO and president of the $929 million bank. "We felt we had to do something substantial to assist with the ongoing availability of emergency food and supplies."
In Sioux City, Iowa, the Food Bank of Siouxland received $5,000 from the family-owned bank. "Our local food charities are on the front lines and offer an essential community service," said the CEO, Tim Brown. "Caring for your neighbor is even more crucial during times like this."
Ally Bank, Detroit, committed $3 million to food distribution, health care, emergency housing and childcare in its communities, specifically Detroit and Charlotte, Mich., as well as matching employee donations to local charities of $1,000 for individual matches, or up to $10,000 in group matches.
Heartland Financial USA, Inc., Dubuque, Iowa, with a family of 11 community banks and a collective $13 billion in assets, provided relief by waiving or dismissing fees, allowing loan modifications or payment deferrals, and forgiving one month's credit card payments for small businesses. Heartland's member banks include Minnesota Bank & Trust, Edina, Wisconsin Bank & Trust, Madison, Bank of Blue Valley, Overland Park, Kan., Dubuque Bank & Trust, Illinois Bank & Trust, Rockford, Citywide Banks, Denver, and First Bank & Trust, Lubbock, Texas. 
"While this is an unprecedented event, we are nevertheless prepared," said Bruce Lee, president and CEO of Heartland.
Regulators have encouraged community bankers to take steps to serve consumers, lower income borrowers, small businesses and farms affected by the pandemic by offering Community Reinvestment Act credit. Banks that waive overdraft charges and other account fees, boost credit limits, expand short-term loan programs and extend payment deadlines could receive CRA consideration.
"With consumers being out of work, employees staying home, businesses letting people go — it's the community bank's role to provide support, to be the backbone of the community, and to stand strong," Wahlquist said.