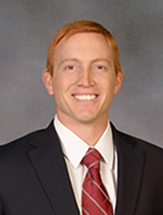 Joe Conover, digital strategies director of Northwest Financial Corp., Arnold's Park, Iowa, has been named president of Northwest Bank. He succeeds president Greg Post, who will serve as CEO.
"Not only is Joe a seasoned and successful banker, but he is a talented communicator, a trusted colleague and has the respect and admiration of the entirety of the
bank," Post said, who will add to his responsibilities as president of Northwest Financial Corp.
Conover has 16 years of experience with Northwest Bank and is committed to maintaining a family-centric organization. A native of Spencer, Iowa, Conover and his family have lived in the Lakes area for the past 14 years.
"Joe is one of the most impressive and principled people I have ever encountered; he embodies our vision and our values," Post continued. "This is exciting news for the continued long-term success of Northwest Bank."
Northwest Bank is a $1.6 billion community bank that offers a full line of business, agricultural, mortgage, consumer deposit and lending services as well as wealth management services.