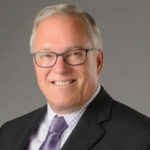 Sioux Falls-based CorTrust Bank is beefing up its Minnesota presence with its deal to buy First Minnesota Bank, Minnetonka.
Acquisition of the $347 million First Minnesota will grow the CorTrust Bank footprint in the Minnesota market 15 branches in the Twin Cities Metro area. It currently has branches in Delano, Blaine, Brooklyn Park and Woodbury.
The transaction is expected to close before September 30, and will bring combined assets to nearly 1.2 billion at CorTrust.
"We believe CorTrust Bank and First Minnesota Bank share a common culture and commitment to hometown, community banking and the value it brings to our customers," said Lowell Wakefield, First Minnesota president and CEO.
First Minnesota has branches in Glencoe, Hutchinson, Stewart, Mayer, Monticello, Minnetonka, Mound, Buffalo, Champlin, Edina, and Anoka, mostly in suburbs ringing Minneapolis and St. Paul. It has $123 million in net loans and leases and $280 million deposits.
"With 11 additional locations in Minnesota, the acquisition of First Minnesota Bank will play an important role in providing continued growth opportunities for our existing employees and shareholders," said Jack Hopkins, president and CEO of CorTrust Bank.  "It also shows CorTrust Bank's deep commitment to the Minnesota and South Dakota markets and our belief in the value of community banking."
Founded in 1930, CorTrust currently has over $886 million in assets and $115 million in equity and reserves.