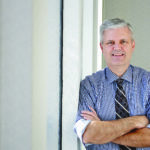 The original Community Reinvestment Act attempted to end redlining by requiring banks to make credit available in the same areas from which they collect deposits. During its 41-year history, lawmakers and regulators have expanded the law to encourage credit allocation in low-to-moderate income areas and to promote community development lending. Regulators are teeing up CRA for additional reform; I hope simplification, clarity and fairness are among the goals this time around. Specifically, reform should reflect four goals:
CRA regulations should be tailored according the bank size and business model. A one-size-fits-all regulation is completely inappropriate for an industry with institutions ranging in size from fewer than $50 million in assets to more than $2 trillion. A revised CRA should be flexible enough to respect the limitations of a smaller institution and its typical business practices while still meaningfully challenging the largest institutions.
CRA regulations must take into account technological innovations that no banker even dreamed of in 1977 when Congress passed the CRA. The law as currently written reflects a bricks-and-mortar mentality; yet in the early 21st Century, so many people have moved on to cyber-based commerce. A revised CRA will need to consider the term "market" according to customer characteristics more than geography. The law needs to be applicable to banks that lend through the internet as much as through their branches.
Banks should get credit toward CRA compliance for support they offer to in-market charitable and civic groups, schools, financial literacy efforts, hospitals, public safety organizations and other community betterment initiatives. Most banks donate thousands of dollars toward important community programs and fundraising drives; many bankers – from tellers to CEOs – volunteer to staff community events and programs. These dollars and hours of service are real sustenance for efforts which do real good in the lives of many people. The current ambiguous rules around what merits CRA credit should be clarified.
Credit unions should be subject to CRA. It has always been ridiculous that credit unions don't have to comply with CRA. Certainly, credit unions with a community charter should be subject to CRA. Credit unions often claim to serve people of modest means. If that's the case, they should prove it. Organizations that get a federal income tax exemption from Congress should be held to a higher standard for serving their market, not to a lower standard.