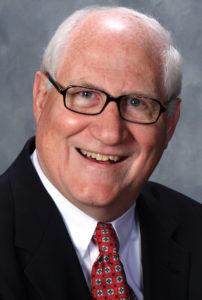 Jeff Judy, a long-time industry consultant, died Sunday, March 3 at his home in Bloomington, Minn. His firm, Jeff Judy & Associates, provided training in credit and other industry topics.
He worked at many of the banking schools, worked with individual banks, and was an occasional contributor to this magazine.
Before launching his own consulting business, Judy worked for a variety of banks, including Continental Illinois (now Bank of America), Norwest (now Wells Fargo), and AgriBank, FCB. His work included developing and managing corporate-wide training programs, as well as international and business banking.
Judy discontinued his popular e-zine on January 23, after struggling with cancer and stroke-like symptoms. Judy concluded his life with a seven-week period of in-home hospice.
Alicia Judy posted this on Caring Bridge upon Jeff Judy's death: "It is with a heavy heart we write that our dad has left us and is back with our mom. He passed away peacefully about 9:30pm on Sunday March 3. He was surrounded by his 3 girls at home, just the way he wanted."