Aberdeen, S.D.-based Dacotah Bank promoted Kimberly Bowman to senior vice president and chief talent officer. 
Bowman began her career with the $3.5 billion bank in 2005. She's been with Dacotah Bank's human resources department for the last 15 years.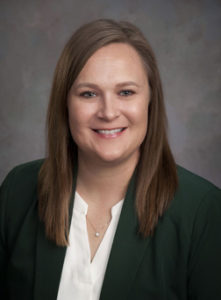 Bowman graduated in 2008 from Northern State University, Aberdeen, with a double major in economics and banking and financial services. She received her Certified Employee Benefit Specialist certification in 2014 and graduated from the Graduate School of Banking for Human Resources in 2019.