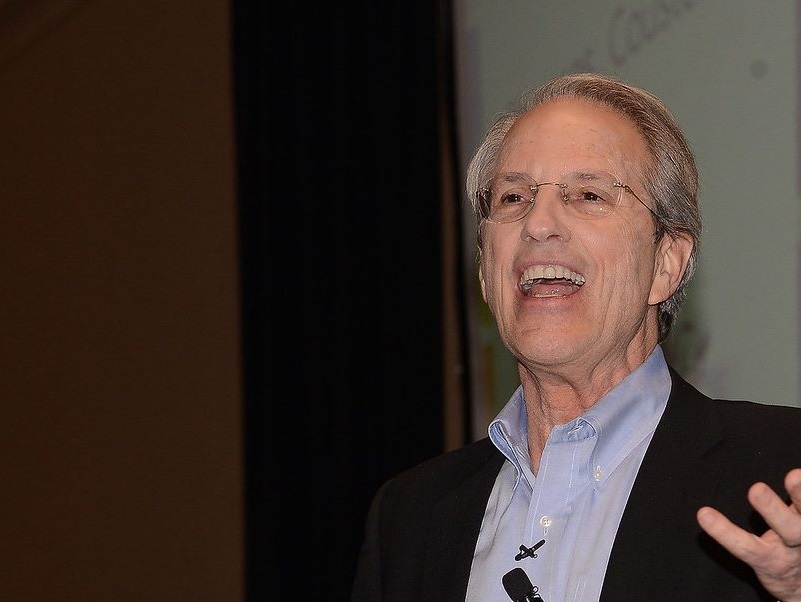 Keynote speaker Jack Mackey opened the 2019 DCI annual bankers conference on Sept. 16 with stories from a British bank and a fast food restaurant that provided insights into great customer relationships.
The three-day event hosted by Data Center Inc., attracted bankers and vendors to the convention center in Overland Park, Kan. The Kansas-based core processing company started by two bankers in 1963 today is owned by 29 shareholder banks. The conference brings customers, prospects and vendor/partners together for information sharing, training and networking.
Mackey echoed author Simon Sinek, who notes that a great relationship is the result of small, daily efforts around many small, boring things. When a person shows respect and care through a small act of service, it will not be noticed right away but over time those small acts lead to a great relationship, Mackey emphasized.
Metro Bank has grown rapidly in the United Kingdom and Mackey explained it is the result of the bank's leadership putting the customer first. The bank, for example, doesn't charge ATM fees, is open 7 a.m. to 8 p.m. seven days a week, is dog-friendly and gives kids free piggy banks.
"The bank hires people with an aptitude for service," Mackey said. "They don't look for banking experience. They train for that."
Chick-fil-A is quickly becoming the most successful restaurant in the country. Each restaurant generates revenue averaging $4 million per week, compared to KFC at $1 million per week; Wendy's at $1.6 million, and McDonalds at $2.5 million. Chick-fil-A is open six days per week, compared to seven days per week at the others. "At this pace, in six years Chick-fil-A will surpass McDonalds for total sales in the United States," Mackey said.
Mackey said Chick-fil-A trains its employees to care for their customers, to show respect and to acknowledge the dignity of everyone who comes into the restaurant. Chick-fil-A teaches four core traits: make eye contact, smile, speak enthusiastically, and use the customer's name when addressing them.
The company encourages its employees to consider that every customer has a story, which might explain their demeanor. "Employees are asked to put on a smile; their goal is to have a positive impact on everyone who comes into a Chick-fil-A," he explained.
Mackey said Chick-fil-A makes a great effort to treat its employees well, an effort that benefits customers. "If you want to go deeper with your customers, then you need to go deeper with your employees," Mackey said.
Mackey said "service endures with leadership." A company needs leadership that believes in service, and companies that consistently deliver great service become leaders.
"Creative discontent" is how Mackey described a desire to always improve, no matter how good the status quo. Mackey encouraged bankers to adopt a "hospitality mindset," to differentiate themselves from the competition.