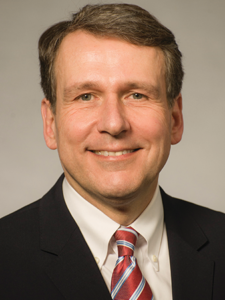 Heritage Financial Corporation, Olympia, Wash., has named Jeffrey J. Deuel CEO and appointed him to the board of directors. He was also named president of its subsidiary Heritage Bank.
As part of the CEO succession plan formerly announced in July 2018, Deuel was named president of the holding company and CEO of Heritage Bank at that time. He held the titles of president and chief operating officer of Heritage Bank from 2012 to 2018.
Deuel has held a variety of leadership positions during his banking career which spans more than 28 years and has encompassed the areas of commercial lending, credit administration, portfolio management, retail and corporate strategies.
Deuel joined Heritage in 2010 as executive vice president, becoming executive vice president and chief operating officer in the same year, before being promoted to president and COO in 2012. 
He serves on the Washington Bankers Association board as chairman-elect, is an avid cyclist and has climbed to the top of Mt. Rainier. He attended Gettysburg College, Gettysburg, Pa., and graduated in 1980 with a bachelor's degree. While at college, he participated in Alpha Chi Rho, Outward Bound School and Musselman Library fundraising campaign.
As previously announced, Brian L. Vance, who served as CEO of Heritage Bank from 2003 and CEO of Heritage Financial Corporation since 2006, will now serve as executive chair of both company's boards. 
With a commercial banking career spanning 47 years and his 23 years of service at Heritage, Vance has played an important part in the development of the organization, the company said in a release.
The $5.3 billion Heritage has 67 offices in Washington and Oregon.