What steps can bank hiring managers take to help ensure they'll have a pipeline of top talent ready to fill vacancies or cover expansions? Experts offered tips on what's worked well for them.
Rewrite that job posting
"You can't just post and pray," said recruiter Chris Wrecza of ExecuSearch Solutions about job postings. "That's not going to work in today's market."
Instead, banks need to write an advertisement about the bank, not a list of the job description.
"That advertisement is going to say so much about the bank and why you should come to work in the bank," added Brian Hoffman. "I think that's the biggest hurdle I see a lot of banks need to get over. And the ones that write a good job advertisement, not just a job description, get more applications to their jobs because it does sound interesting."
Emphasize the wide variety of jobs within banking
Gone are the days when a bank was full of bankers. Now banks need to have IT experts on hand to keep computer systems running; cybersecurity staffers to build defenses against cyberattacks; web development teams to build cool, user-friendly websites; even social media and digital marketing experts on hand.
Emphasize the other stuff besides a paycheck
Culture, chances for professional and personal growth, contributions to pay off student loan debt and company values are some aspects potential employees seek out.
"People are looking at an employer as being their family or community," said recruiter Peter Lamb. "They want their values to be reflected in corporate values. It's not just dollars and cents, although that will also be a big piece of it."
"Now banks need to show how involved they are in the community," Hoffman said, "what they're doing from a community aspect as far as allowing their employees to volunteer, holding backpack drives for local school districts, things they're doing for economic development, volunteer opportunities."
Empower your new hires
Several bankers said you need to make employees feel like they own their job by taking a hands-off approach.
"We're looking at it as a partnership rather than, 'I'm the employer, here are your rules, come in and follow them,'" said German American Bank's Ann Brown. "Flexibility is important to people, and in some ways is the new currency out there."
Investing in employees also shows the organization cares about them and goes a long way in building loyalty.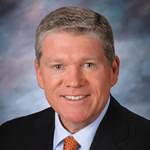 "The human capital decisions that we're making are long-term investments, and being thoughtful of not only where the company is going, but where that person can go and grow with the company," Brown added. "We're being thoughtful about continuous training of all people in every career level — from entry to senior level — that is ongoing."
Promote your bank within its footprint
The benefits of marketing are two-fold: It not only raises your profile in your community among potential customers, it does the same for job candidates.
"That's as much from a marketing standpoint as it is from a recruiting standpoint," said Bill Callahan of Arizona Bank & Trust, situated in the red-hot Phoenix market. "We use it primarily to try to attract new clients, but it's also something we can use to attract eyeballs from quality people."
Rework your onboarding process
Training and orientation programs need to be concise, said Brown. "Realizing the attention spans are not as long as they used to be, you need to be crystal clear about what they need to know and what's nice to know," Brown said. "Especially those first couple days, first couple weeks: How do we get them up to speed on who we are and what our culture is? If we can lay that foundation with them, then we can start teaching them skills to learn the job, while being mindful not to overwhelm them on day one."
Banks need to take a different approach with new hires as they bring them up to speed on company culture, said Michelle Toll. "You have to have buy-in about why you're bringing certain people in, showcasing who they are, underscoring why this individual was selected for this position," Toll said. "Some of this wasn't transparent as much historically."
With positions that may lend themselves to more burnout, Toll said celebrating successes will go a long way in strengthening the employer-employee relationship.
"Take people out to lunch, encourage people along the way, give them small little gifts, whatever it is that creates that necessary teamwork and synergy," she added.