Economists see a recession as likely in 2023 but are not in agreement on the scope of the pending downturn.
Recessionary conditions will become evident during the first two quarters of this year, said Jim Nowak, vice president of risk management at Bloomington, Minn.-based United Bankers' Bank. He sees the downturn as the "most well-forecasted recession in history" due to extensive media coverage of the drop in consumer demand along with contractions in business barometers, high inflation, and rising interest rates in all 12 Federal Reserve districts.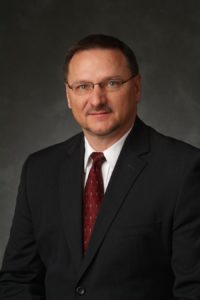 Those keeping watch for the infamous inverted yield curve will have noticed that the 10-year, two-year spread on the Treasury curve was at -66 basis points as of early January, one of the deepest negative spreads in decades. "You have a window now to extend asset durations and lock in the highest yields offered in the last 15 years," Nowak said. 
Nowak predicted that unemployment will increase from its December level of 3.5 percent to approximately 6 percent during the recession. Still, he sees the current shortage of workers as a mitigator to high unemployment. Last fall, the U.S. had more than 10 million job openings, but only approximately 6 million unemployed workers, according to the U.S. Chamber of Commerce. Nowak predicted that businesses will try to keep as many employees as possible through the recession, avoiding the mass layoffs that have marked previous downturns. Nowak expects a period of stagflation following the recession.
Nowak, who produces quarterly reports analyzing the asset liability management needs for banks, uses economic forecasts factoring in the historical lag times between an infusion of market economic liquidity and the corresponding impacts. He noted that an economic downturn occurs when the money supply for both consumers and businesses evaporates at the same time, regardless of the political party in power. "There really is no golden rule here, but that's about as close as we can get," Nowak added.
There is a 40 percent chance of a recession this year, said Ernie Goss, an economics professor at Creighton University in Omaha. He expects any downturn will be brief and only marginally impact the economy. Goss' economic outlook improved following the release of December's Consumer Price Index, which revealed only a 0.1 percent decrease. Goss sees that as a sign that decades-high inflation readings are finally cooling.
Still, he expects U.S. economic activity will slow following two years of strong growth as the labor force participation rate improves but remains below historical averages. During this time, Americans continue to rely on the savings they accumulated during the pandemic while high child care costs keep many parents out of the workforce.
Goss sees the currently low unemployment rate as deceptive, as many jobs are being filled by workers taking a second position, leading to an overstatement of job gains. Current U.S. legal immigration policies are overly restrictive, Goss said, making the workforce shortage worse by causing a bottleneck for the country to attract educated professionals from overseas. He doesn't expect Congress to ease current policies in 2023, however, due to fears of voter backlash. 
Goss also sees ongoing geopolitical tensions dampening economic growth, including the war between Russia and Ukraine. Bilateral relations between the U.S. and China remain strained despite the two countries having the two largest economies in the world and being prominent trading partners. The U.S. has decried alleged human rights violations in the world's most populous country, including during the pandemic, and disagrees with China's assessment of the political status of Taiwan. China claims that the U.S. is acting as an imperial power looking to dominate Asia. Despite the disagreements, Goss expects the decision of China's central government to reopen the country following mass shutdowns to ease supply chain shortages.
Though regional ag and energy sectors remain strong, banks are paying more for deposits as short-term interest rates increase. Goss, who produces a monthly report tracking the sentiments of bank CEOs in rural areas of a 10-state region, said low ag loan default rates will continue this year as farmland prices continue to increase. According to the U.S. Department of Agriculture's December 2022 Farm Income Forecast, net farm income increased 13.8 percent last year to $160.5 billion. 
Andrew Hipolit, ICBA assistant vice president of financial policy, research and advocacy, said economic growth will be "fairly slow" this year as both high inflation and the tight labor market continue amid rising interest rates.
Though recessions usually follow rate-tightening cycles, the recent recession triggered by the onset of the pandemic "might have punished the more marginal economic activity that builds up the longer an expansionary period goes," he added. 
 "While future recessions are inevitable, predicting their start is a tricky business," Hipolit said. "The Fed has observed previously that expansionary periods don't die of old age — that a long period of expansion doesn't imply an ever-increasing probability of a recession in the next quarter."
If a recession strikes, Hipolit doesn't expect it to be as devastating as the Great Recession, which lasted eight quarters and triggered the collapse of the mortgage industry. Instead, he sees the possible downturn as more likely to resemble a "V-shaped recession," where economic activity collapses before quickly returning to trend growth. 
Still, economists and bankers remain skeptical of the Fed's ability to tame inflation and prevent a recession. The Federal Open Market Committee raised interest rates from near-zero at the start of the year to between 4.25 percent and 4.5 percent in December as it sought to bring inflation down from its highest point in decades to its long-term target of 2 percent. In an IntraFi study of 388 U.S. banks last summer, an even 48-percent split said the economy would either fall into a recession by the end of 2022 or in 2023. 
Nowak expects the Fed to raise interest rates by at least another 100 basis points in 2023 as it seeks to control a slow drop in economic activity while avoiding triggering a complete collapse. Nowak expects the Fed to begin cutting interest rates by late this year.
Bell Bank Chief Investment Officer Greg Sweeney said the FOMC's hikes in 2022, including four 75-basis point increases and two 50-point jumps, heighten the chances of interest rates remaining higher than desired for too long. Sweeney and Goss expect inflation will fall to roughly half of its current level in the next 12 to 18 months before potentially settling around the 3 percent range rather than the Federal Reserve's 2 percent target. "There will be some form of recession in 2023," Sweeney added. 
There has been extensive debate over whether the U.S. entered a recession last year because of negative GDP growth during the first two quarters of the year. Though GDP fell 1.6 percent in the first quarter and 0.9 percent in the second, a 2022 report from the Federal Reserve Bank of Dallas found that a robust labor market provided strong evidence that the economy wasn't in a recession. 
Despite signs of economic stress, banker confidence in the economy remained high late last year. Three-quarters of respondents rated Wisconsin's current economic health as either "excellent or good," according to the Wisconsin Bankers Association's biannual Economic Conditions Survey in December. However, none of the Wisconsin bank CEOs expected substantial improvements in the economy during the first half of this year as concerns continued over inflation, rising interest rates and worsening loan conditions. Twenty-eight percent predicted that it will stay the same, and 72 percent said it will weaken.
Equipment and software investments will increase 4.2 percent this year, according to a 2023 economic outlook from the trade group Equipment Leasing and Finance Foundation. Still, the group expects "a mild recession" with GDP growth remaining under 1 percent.  
"Equipment investment has maintained steady growth since the onset of the pandemic," said Nancy Pistorio, chair and president of the Maryland-based equipment financing company Madison Capital LLC. "Despite higher interest rates, inflation and expectations of a downturn in 2023, the report indicates that a 'soft landing' in which the economy avoids recession is still possible."
Small- and medium-business owners were less optimistic overall about the chance of avoiding a recession. Two-thirds of respondents to a survey by New Jersey's Provident Bank expect one by the end of the year; that number was higher in the Midwest, with 72 percent foreseeing recession. Despite that, more than three quarters (78 percent) thought their businesses would be in better shape a year from now, indicating not all is gloomy in 2023.