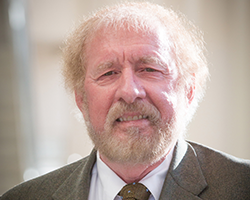 Midwest economic conditions remain strong despite expectations that supply chain disruptions will continue well into this year. 
Creighton University's December regional Business Conditions Index revealed that economic confidence soared even as supply chain delays worsened. The BCI, which ranges between 0 and 100, grew four points from November, up to 64.6 from 60.2. Since declining to a record low in April of 2020, the index has remained above growth-neutral for all but one month. The regional employment index remains above growth-neutral, increasing to 61.1 in November. Economic optimism soared in December, to 64 from November's 46.2. 
The survey showed the region is seeing healthy manufacturing growth, said Ernie Goss, director of Creighton University's Economic Forecasting Group and the Jack A. MacAllister chair in regional economics at the Heider College of Business. Still, wholesale inflation remains at its highest levels in decades. Commodity prices are up nearly 23 percent over the previous 12 months. Fuel prices expanded by nearly 55 percent, farm products 17.5 percent, and metal products 48 percent. Approximately one-third of supply managers anticipate supply chain disruptions will worsen over the first six months of 2022, and half of supply chain managers expect the Omicron strain of Covid-19 to slow deliveries. 
However, December's related inflation gauge declined nearly 10 points — 82.7 from nearly 93 the previous month. Regional inventories expanded in December, according to the survey. Regional export and import numbers remain positive.
The survey tracks nine states: Arkansas, Iowa, Kansas, Minnesota, Missouri, Nebraska, North Dakota, Oklahoma and South Dakota. The BCI includes an average of indices for new orders, production or sales, employment, inventories and delivery lead time.