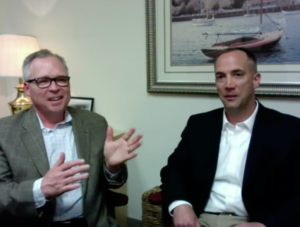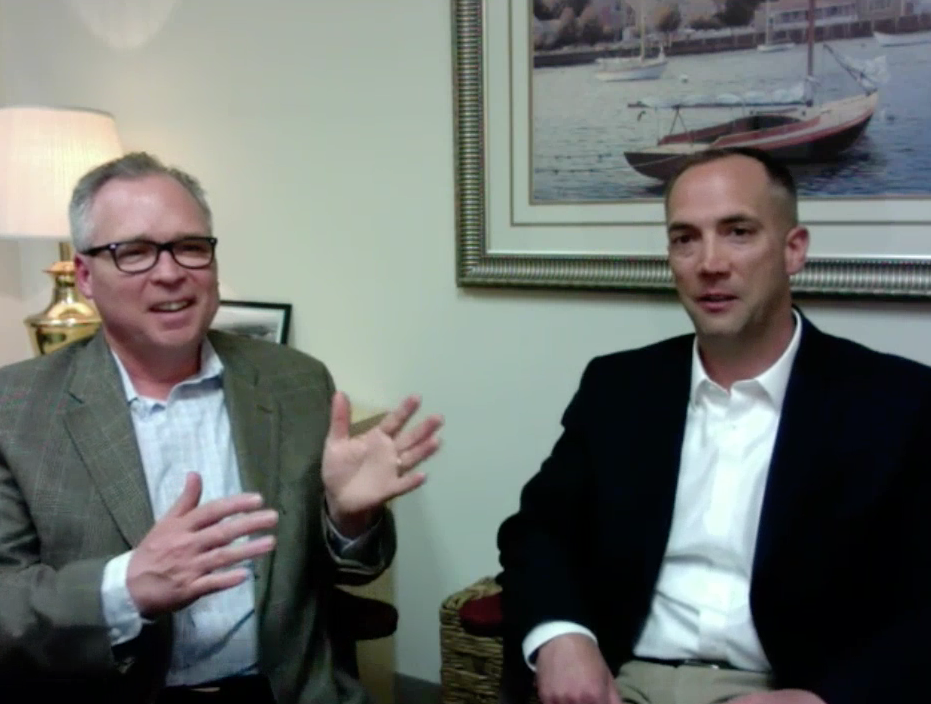 Communication is the top skill sought out in banking. For people looking for entry into banking, or to move up in already established careers, "the ability to express ideas and thoughts and also be able to listen to another person," is the most important expertise young bankers can foster, said Dan Roberts of Minnesota Bank & Trust, Edina, Minn.
Roberts' counsel on managing a banking career was coupled with insights from executive recruiter Chris Wrecza during a May 17 BankBeatGroups' free webinar titled, "Career Management for Success at Your Bank."
Wrecza, founder and president of Minneapolis-based, banking industry focused ExecuSearch Solutions, emphasized the importance of communication for novice and mid-career bankers. Both encouraged bankers to take advantage of any opportunity that could help them grow, learn and meet people.
Start with the end in mind
Wrecza stressed the importance of maintaining focus on where a banking career could to take you. "If you know where you want to go, start there," he said.
If a banker wants to become a lender, they "have to learn the nuts and bolts," Wrecza said. "There are no shortcuts. There are certain things you have to grind out, and those things take time."
Roberts added that positions such as lending require a developed skill set. "It takes a long time to understand good credit," Roberts said. Most bank presidents start as lenders, he added.
Wrecza encouraged bankers to understand how a position fit into the grander scheme of their vision. Experience in a small community bank, for instance, teaches employees to develop multiple skills in the industry. At a larger bank, there are more jobs to fill, but employees tend to become proficient in more specialized skills.
Ultimately, bankers ought to stick with what they enjoy rather than trying to adapt to what they think the bank wants from them, Wrecza said.
Be patient; be humble
Roberts encouraged young bankers to have patience with their careers. Waiting for a promotion is not easy, he said. "I was the same way …  but I know banks would rather promote people from within than hire new people," he said. "Trust the system."
If a supportive community isn't the reality for some bankers, Wrecza advised taking advantage of opportunities to build a resume through outside education or a graduate school for banking. Wrecza also said leadership will notice bankers who are willing to volunteer. The best job description, Wrecza said, is "whatever needs to be done."
Know your strengths
Defining your strengths, Roberts said, is important for bankers who are trying to advance. "Go toward what you're good at," he said. "If it's labor or a chore, you're probably not in the right spot." Knowing your own weaknesses can also point you toward your strengths, he added. "Your biggest strength is also your biggest weakness."
Wrecza advised mid-career bankers to join a community that nourishes their interests and strengths. "If you're a runner, join a running club," he said. When Wrecza started his banking career in his mid-twenties, for instance, he said he took personality tests to determine his gifts and strengths.
Know your community
Both Wrecza and Roberts stressed the importance of having a mentor and communicating with colleagues.
It can be helpful to identify people who are doing what you want to do and connect with them, Wrecza suggested. Roberts was Wrecza's one-time boss and later became his mentor.
When determining if you're a good fit for a position, "the best person to ask is the person who's leading the job," Roberts added. When you have a relationship, you'll get an honest answer, he said.
Good mentorships happen naturally. If you recognize someone with whom you want to connect, "go to lunch and ask for help," Roberts suggested. "A good mentor wants to help."
Ultimately, career success in banking comes down to people. "If you like helping people, if you like serving, then banking is an awesome profession to be in," Roberts said.  
Wrecza and Roberts concluded the webinar by suggesting young bankers read books to help foster or understand their strengths. They suggested "7 Habits of Highly Effective People," by Stephen Covey or "Mindset: The New Psychology of Success," by Carol Dweck.