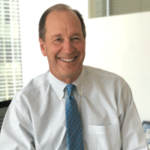 During its first quarter earnings call, executives from Farmer Mac told investors that the financing environment in 2019 has been stable and has exceeded expectations despite trouble in many parts of the ag sector. Record flooding in the Midwest will pose problems for the long term, and a trade war with China remains the "elephant in the room." Yet Farmer Mac grew its business volume by $782 million during the first quarter, which exceeded the net growth it achieved in all of 2018.
"We talked around here a lot that we still see really good deals in tough industries," said Curt Covington, Farmer Mac's chief credit officer.
Covington told investors that grain has probably been under the most pressure of any commodity due to trade issues. "But in that regard, there's still principally a number of really good operators and deals that we've had an opportunity to purchase or be a part of," he said. "They have very solid credit."
Calling trade issues a drag on the farm economy, Covington said he's hopeful the country can move past the emotions of trade. 
Dairy farmers in particular are "anxiously awaiting better economic conditions," Covington said. This latter part of the year brings what's known as the dairy flush, when cows are expected to produce seasonally higher levels of milk.
While the last year has been disastrous for some farmers, Covington noted the ag industry in general has high-level risk management baked in.
"Because of these many uncertainties farmers and ranchers have learned through generations to be expert risk managers with a high degree of character and business acumen," Covington said. "As an example, USDA estimates that since 2014, U.S. farmers and ranchers have shed nearly $20 billion in farm expenses. Good business managers know the importance of focusing on things they can control like costs and budgets."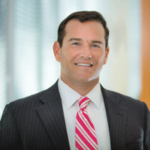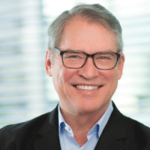 Dale Lynch, Farmer Mac's chief financial officer, told investors a key Farmer Mac metric to be aware of is 90-day delinquencies. The first quarter saw an increase of these delinquencies to $52 million, compared to $27 million in the fourth quarter of 2018 and $48 million in the first quarter of 2018.
"Farmer Mac's 90-day delinquencies have historically fluctuated from quarter to quarter," Lynch said. "Farmer Mac's 90-day delinquencies and substandard rates during the first quarter each remained well below Farmer Mac's historical averages."
Bradford Nordholm, Farmer Mac's president and CEO since last year, said he is overseeing a growing institution. "I believe that we have an opportunity to drive organic growth at rates well ahead of the general agricultural credit markets," said Nordholm, a native Minnesotan. "We can increase market share, and by doing that we better fulfill our mission of serving rural America. This is an entirely exciting time for Farmer Mac. It's an exciting time for me."
Nordholm noted a big part of Farmer Mac's resilience to fluctuation is its efficiency.  Farmer Mac has $20 billion in assets and roughly $5 billion of annual originations. "We're doing that with about 100 employees," he said; "we have the potential for further improvement in that operating efficiency."
Earlier this year, Farmer Mac entered into an agreement with CoBank, Greenwood Village, Colo., to purchase $546 million of rural utility loan participations. This was Farmer Mac's first direct loan participation purchase with CoBank or any other farm credit institution.  Nordholm hinted at the potential for similar deals.
"This is all part of building an even stronger foundation for future growth here at Farmer Mac," Nordholm said.