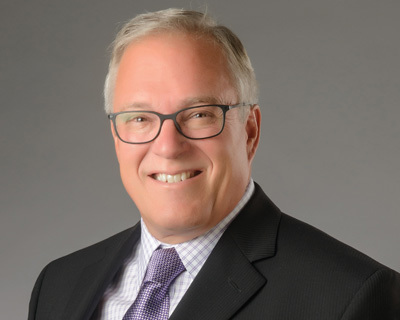 Jack Hopkins may never know how much a call from his father 30 years ago was made out of paternal duty and how much of it was rooted in business sense. Hopkins had been working at a bank in Minneapolis for four years when it was purchased by Firstar, now a part of U.S. Bank. Hopkins and his wife had hoped to stay in the Twin Cities rather than move to Milwaukee as the merger required. Then another opportunity opened. Hopkins' father Boyd called from South Dakota with an offer to join him at the Mitchell bank first purchased by his own father in 1961. The youngest Hopkins surmises a combination of duty and business sense sparked the call. Either way, Jack Hopkins took the job.
"I didn't know if I was always going to be a banker or not, but I was enjoying what I was doing," Hopkins said. "I decided that was probably as good a time as any to come back in and have the opportunity to work for both my dad and my grandfather."
It was 1988 and the then-named Livestock State Bank was struggling through the agricultural crisis. Though the bank participated in commercial and mortgage lending like most banks, its name spoke to both its primary business and its perception in the community. Even Hopkins' neighbors asked him if the bank offered anything beside agricultural loans.
The bank consequently changed its name to CorTrust Bank. Now with $805 million in assets with 22 locations in South Dakota and three in Minnesota. (It recently announced it will acquire a fourth, the State Bank of Delano, Minn.), Hopkins has led Mitchell-based CorTrust as its president since 2004, the year he took over for his father. As a third-generation banker, he knows — and laments — the increasing scarcity of his breed.
"I hate to see all these other community banks giving up and throwing in the towel," Hopkins said. "I hate to see all the mergers taking the family banks out of the picture.
"People get tired of the regulatory stuff we have to put up with. It makes it harder all the time to enjoy your job when you're spending most of your time on compliance and regulatory stuff as opposed to dealing with your customers."
By no means does Hopkins begrudge the owners of closely-held banks who have had to sell, some of them even his friends. Rather than view the third generation as the last loop in a cycle — the grandparent starts, the parent builds up, the child sells — Hopkins sees those sales as a familial necessity as often as not.
"They say it's the third generation that has a tendency to crash [a business] or whatever, but I think more than anything, if you get successful families, they have to sell them for tax purposes," he said. "If you do have a successful business, it's hard to hang on to it."
Hopkins is not yet at that point, but he can see the day coming unless one or more of his three children join the bank. Ranging in age from 22 to 30, none have shown that interest just yet, though Hopkins remains hopeful, if not even optimistic.
At some point, he may have a chance to make that dual-purpose phone call just as his father did three decades ago. Until then, Hopkins and CorTrust will continue to spurn the occasional purchase offer. If nothing else, the third-generation banker does so out of self-preservation. "I always joke nobody would hire me."