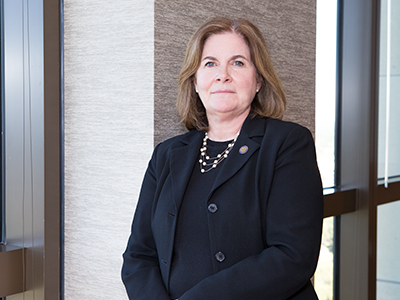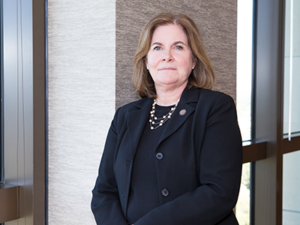 The arrival of COVID-19 brought with it not only a public health crisis, but an economic crisis. The virus has altered the way we work, shop and interact with friends and family. As a result, economic activity slowed and the outlook dimmed. Businesses, expecting sharp declines in profitability, increased their credit usage, and consumers reduced their spending and increased their savings. Uncertainty about both the nature of the virus and the measures necessary to contain it led to panic in financial markets. Investors fled risky assets to seek shelter in cash or other highly liquid securities, leading to sharp asset price declines, increased debt spreads, and a notable deterioration in market liquidity. 
Fiscal and monetary policy responded to the developing crisis with unprecedented swiftness and force. Congress and the U.S. Treasury provided direct relief while the Federal Reserve cut policy rates and made liquidity widely available. Combined, these policies aimed to calm panicked markets and to ease strains on household, business and municipal budgets. Within a quarter, the effects were obvious: Financial markets stabilized, employment began to recover and economic activity started to rebound.
The sudden, severe tightening of financial conditions in March threatened to exacerbate an already challenging economic situation as the pandemic shuttered businesses and led to a spike in unemployment. At their nadir, benchmark equity indices declined almost a third from February peaks while corporate bond spreads nearly quadrupled. Even conditions in markets generally considered safe-havens, such as longer-dated Treasury markets, became stressed as investors struggled to find buyers.  
To counter these rising economic and financial strains, the Federal Open Market Committee cut target interest rates to zero in an emergency meeting on March 15, following a 50 basis point rate reduction on March 3. These actions were paired with a commitment from the committee to purchase Treasury and agency securities in the amounts needed to facilitate market functioning. The committee's intervention in Treasury markets reduced strains on dealer balance sheets and improved market liquidity. 
The Federal Reserve also leaned into its ability to provide credit to the financial system during periods of stress by establishing emergency liquidity and lending programs. Many of the facilities set up in March operate by accepting high quality collateral in exchange for short-term credit. By doing so, these programs aim to keep debt and securitization markets operating freely, thereby promoting lending to households and businesses. An important aspect of these programs is their reliance on the banking system as a conduit for providing liquidity to the broader financial system. Efforts to strengthen the banking system in the wake of the Great Recession appear to have paid significant dividends during the current crisis.  
The Federal Reserve also acted in accordance with legislation passed by Congress under the Coronavirus Aid, Relief, and Economic Security Act to directly provide credit to key economic segments. Throughout the pandemic, these facilities have provided important credit backstops to state and local governments, corporations and small businesses. Although usage has been limited in some instances, these programs provided an important signal to markets in times of stress that credit is available if needed. As such, these facilities likely played an important role in keeping primary debt markets both open and accessible following the stressed conditions early in the pandemic. 
A critical aspect of the economic response to the pandemic has been the effort to support America's small businesses, which have been hard hit by the virus. Community banks have played an essential role in extending credit to this sector. For its part, the Federal Reserve established the Main Street Lending Program to purchase bank loans to small- and medium-sized businesses in a unique risk-sharing agreement. Similarly, the U.S. Treasury guaranteed loans to small businesses suffering from pandemic-related stress via the Paycheck Protection Program. 
Banks, and particularly community banks, along with additional support from the Fed's PPP Liquidity Facility, played a critical and outsized role in the success of these programs. More than 3,700 community banks participated in the PPP and accounted for more than one third of the total loan volume. Community banks also have been the most active participants in the Main Street Lending Program, demonstrating again the key role these banks play in maintaining access to credit during times of stress in the economy.   
At the same time, the pandemic and its economic consequences have posed challenges for banks that regulatory agencies have attempted to address. To date, the agencies have provided capital relief for banks participating in certain Federal Reserve programs. The Federal Reserve Board of Governors also recently released an interim final rule that provides temporary reprieve to banks that reach key regulatory thresholds due to pandemic-related lending. This rule reduces regulatory costs associated with balance sheet growth and ensures that our community banks are able to continue lending to businesses and consumers, recognizing the importance of continued, well-functioning borrower-lender relationships during this time of stress. 
To this end, there has been a commitment to working with banks to encourage loan modifications and workout programs for borrowers where needed. These regulatory relief measures, however, should remain temporary. Effective capital and liquidity requirements under the existing regulatory framework positioned the industry well to buffer the pandemic's economic shock.  
To date, this combined policy response has provided a bridge to economic recovery. The breadth of programs orchestrated by the Federal Reserve in response to the coronavirus pandemic, as well as the speed of the rollouts, all served to ease financial conditions. Corporate bond spreads have returned to near pre-stress levels, markets are functioning in an orderly fashion, and asset prices have largely recovered, or even surpassed, their pre-pandemic values. 
Until the virus no longer interferes with day-to-day mobility and activity, the Federal Reserve will stand ready to act, with its policies and programs likely to remain an important component — along with fiscal policy — in supporting the economy as it returns to its full potential.
Esther George is president and CEO of the Federal Reserve Bank of Kansas City.