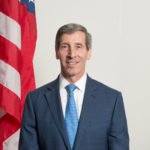 Federal agencies extended grace periods for submitting financial statements and call reports and announced initiatives to encourage small-dollar lending as economic conditions remain uncertain. The FTC chairman has assured businesses the agency will be "flexible and reasonable" when enforcing compliance measures.
The Federal Reserve will provide regulatory relief for financial institutions with $5 billion or less in total assets, stating the banks' financial statements can be submitted without penalty for 30 days past the official deadline of March 31.
"The Federal Reserve recognized that small financial institutions may need additional time to submit certain regulatory reports in light of staffing priorities and disruptions caused by [COVID-19]," the agency said.  
The Federal Financial Institutions Examination Council released a similar provision on March 25, stating that federal banking agencies won't take action against institutions for submitting March 31 call reports, as long as the report is submitted within 30 days of the original filing date.
The Fed and the FFIEC encouraged banks that anticipate a delayed submission to notify their reserve bank or their primary federal regulator before March 31. 
Regulators are also advising banks to offer small-dollar loans to consumers and small businesses in response to the coronavirus pandemic.
The Fed, the Consumer Financial Protection Bureau, the FDIC, the National Credit Union Administration and the Office of the Comptroller of the Currency issued a joint statement encouraging responsible small-dollar loans to consumers and small businesses. If a borrower can't repay a loan as structured, the agencies encourage banks to consider workout strategies to help borrowers repay the principal and mitigate the need to re-borrow.
The statement follows a series of joint statements by financial agencies encouraging financial institutions to meet the needs of borrowers affected by the pandemic, including one that said the agencies will "favorably consider" retail banking and lending activities that meet the needs of affected low- and moderate-income individuals, small businesses and farms for Community Reinvestment Act purposes.
In addition to these actions, the agencies are working on guidance and lending principles for responsible small-dollar loans to facilitate the ability of banks, credit unions and savings associations to meet the credit needs of their customers and communities.
Federal Trade Commission Chair Joe Simons also issued a statement of the agency's effort to protect consumers during the coronavirus pandemic against scammers. 
"We will not tolerate businesses seeking to take advantage of consumers' concerns and fears regarding coronavirus disease, exigent circumstances, or financial distress," Simons said.
Simons noted that the FTC will be "flexible and reasonable" when enforcing compliance requirements on companies that may hinder the provision of important goods and services to consumers. "We recognize enormous challenges for consumers, as well as for businesses trying to get goods and services to people across the country," Simons said. "At all times, good faith efforts undertaken to provide needed goods and services to consumers will be taken into account in making enforcement decisions.
"The FTC is ready to assist businesses that may seek guidance about compliance obligations on consumer protection issues during this unprecedented time," Simons said.